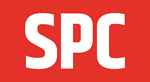 SPC Supplies: The UK's Only Dedicated Online Sika Retailer Provides Products to The Trade in Small and Bulk Quantities
prime5erve
Share
When it comes to reliable, quality building products, not many in the industry look past Sika. This leading specialist chemical company manufactures products for bonding, sealing, damping, reinforcing, and protecting, for use across multiple sectors.
As the UK's only dedicated online retailer of Sika products, SPC Supplies are providing the UK's tradespeople with the products they need at a click of a button nationwide. Their official status as a distributor combines a huge Sika product line with the knowledge and expertise to provide use-cases, technical information, how-to advice and much more.
With big discounts on bulk orders, the option to purchase online day-or-night, and free delivery to mainland UK, they are the go-to supplier for Sika products.
Looking to purchase Sika products? SPC supplies can offer:
Sika products to suit all manners of jobs
SPC Supplies are official Sika distributors. This status means that you're unlikely to find a bigger product line in the UK, with buying options for the likes of:
Waterproofing
Flooring, Roof and Finishing
Adhesives, Sealants and Fillers
Concrete Repair and Protecting
Strengthening and Bonding
This product line consists of quality, high-performing Sika products. As industry specialists, SPC Supplies choose to partner with Sika based on their 100-year history of creating market-leading bonding agents, sealants, and membranes.
To view the product line, visit the website: www.spcsupplies.com
Buy one-off, or save big with bulk buys
Whether you need a product for a one-off job, or you're looking for bulk buys on a regular basis, SPC Supplies have the stock to keep you supplied. All their Sika products are priced low to be competitive within the market, and even bigger savings can be made when buying in bulk.
Want a bespoke quote for buying in bulk? Give SPC Supplies a call, and they'll work through your requirements, making sure you pay the absolute best rates on Sika branded products in the industry.
Call now for big savings on bulk buys: 0330 053 6145
In-house Sika specialists can provide you with technical information or advice
Do you have a project that requires technical input from a Sika specialist? As specialist , they are the industry-leaders when it comes to Sika product advice and knowledge.
Whether you need to understand when and how a Sika product should be used, you need detail on approvals or standards, or even advice on choosing the best Sika product for your job, they can help.
Get in touch with the SPC Supplies' Sika specialists via their site: https://www.spcsupplies.com/contact/
Collect from a depot or take advantage of free shipping to mainland UK
You can make further savings by taking advantage of SPC Supplies free shipping to mainland UK. Some Sika products can even be delivered the next working day, if ordered by 11am. To see if the product you are interested in purchasing applies for next day delivery, click on 'delivery information' via the product page on the SPC Supplies online store.
For hands-on buyers, there is also the option to pick up bulk orders from your nearest depot, with locations including London, Glasgow, Leeds, and Newport.
With large quantities of stock, you can have your order shipped or collected without delay.
More information:
SPC Supplies is the UKs only dedicated online Sika retailer. From waterproofing to admixtures and adhesives to wood preservation, with our range of specialist products, you'll find the best Sika products for your building job. Learn more via the website: https://www.spcsupplies.com/.
Source: https://thenewsfront.com/spc-supplies-the-uks-only-dedicated-online-sika-retailer-provides-products-to-the-trade-in-small-and-bulk-quantities/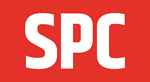 As industry specialists, we understand the quality of the products you use is key to your performance, which is why we have partnered with best around in Sika.
Unit 16A Severn Bridge Industrial Estate
Caldiot
NP265PT
United Kingdom