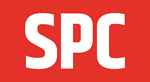 SPC Supplies: 5 Types of Concrete Admixtures You Should Be Using for Different Construction Projects
prime5erve
Share
Concrete admixtures are additional ingredients used in the making of concrete or mortar, added to the standard water, cement or aggregates. Admixtures are used in construction to give contractors better control over the properties of the concrete, in addition to improving its' qualities.
SPC Supplies is the UK's only dedicated online Sika retailer offering a huge variety of specialist solutions. Their stock includes a range of specialist Sika concrete admixtures designed to satisfy all your construction needs – all in one convenient place. Besides their impressive stocklist, SPC can offer specialist knowledge and advice to customers – for example, matching you with the perfect admixture for your construction needs…
Different admixtures for different jobs
Admixtures for concrete are important in construction because they can reduce the overall cost of construction, meaning bigger savings for you and your business. Without admixtures, concrete exposed to severe conditions will likely need regular maintenance.
By using admixtures, you can improve and maintain the durability, workability and overall performance of concrete during mixing, transportation and placement. The 5 types of admixtures available are:
Accelerating

Accelerating admixtures speed up the setting time of concrete, enabling contractors to stick to important project deadlines and work within certain time constraints.
These admixtures are especially useful in cold conditions as they help concrete to resist freeze damage.
SPC Supplies recommends Sika Accelerator as a highly effective accelerating admixture.

Air-entraining

These admixtures help to increase the workability and durability of concrete by trapping air bubbles in the concrete mix, allowing it to withstand freeze-thaw cycles by giving water a place to go.
If you're in need of a high-quality air-entraining admixture, SPC Supplies recommends Sika Air for best results.

Plasticising

Plasticisers can help to improve concrete's workability and strength by reducing the need for additional water.
For a premium liquid plasticiser admixture, SPC Supplies recommends Sika Mix Plus.

Retarding

These are generally used to delay the setting of the concrete, often during long journeys or in hot climates.
These admixtures can save contractors money by ensuring the concrete doesn't set too quickly, allowing more time to undetake design work or other vital tasks.

Water-reducing

By adding too much water to concrete mixtures, you can end up with concrete that is weaker.
Water-reducing admixtures can help contractors reduce the amount of water needed, ensuring the concrete mixture is still very workable and strong.
What is the best admixture for concrete?
As you can see, each type of admixture is suited to a specific purpose, meaning that the perfect concrete admixture depends your construction project's unique requirements. That being said, no matter what type of admixture you choose to use, the quality of the products you use is key. This is why SPC Supplies believes the best brand for admixture products is Sika.
Sika has been creating innovative, high-quality concrete products for over a century. They believe that concrete needs admixtures to reach its full potential, and have steadily built an impressive range of cost-effective, efficient concrete admixtures that suit a variety of construction needs. Head to SPC's website today to get the best deals on Sika products, and take advantage of bulk delivery options.
More information
SPC Supplies is a proud member of the Solseal family. Solseal is a respected distribution company focusing on specialist grouts, concrete repair mortars, adhesives and sealant products.
To find out more, please visit SPC Supplies' website at https://www.spcsupplies.com/.
Source: https://thenewsfront.com/spc-supplies-5-types-of-concrete-admixtures-you-should-be-using-for-different-construction-projects/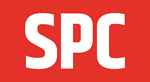 As industry specialists, we understand the quality of the products you use is key to your performance, which is why we have partnered with best around in Sika.
Unit 16A Severn Bridge Industrial Estate
Caldiot
NP265PT
United Kingdom