Share
Sika products offer the absolute best in cost-effectiveness and efficiency when it comes to construction solutions for building, repairing, fixing, bonding, sealing and so much more.
As a leading brand, many people choose to buy Sika branded products in bulk, stocking up on some of the most reliable and preferred solutions in the business and saving big money in the process.
SPC Supplies are the UKs only dedicated online Sika Retailer. As an official distributor and Sika product specialist, their product inventory, knowledge, and pricing is unrivaled. 
Below, SPC Supplies outline 7 must-know Sika product tips for buying in bulk and saving big:
Price-per-unit is where the big savings happen
When you bulk buy Sika products, price per unit is where the big savings happen. As you're buying more than one product, each item is reduced in price, therefore reducing the cost significantly compared to if you were to buy them individually.
To see the type of money you could be saving, carry out an online search for your favourite Sika branded product, and make note of the general cost per item. Compare that cost with the price per unit on a bulk buy deal from the SPC Supplies online shop, and you'll see just how big the savings can become. For those interested in purchasing palettes or even largr quantities, SPC also offer even bigger bulk discounts for phone orders.
Choose a supplier that provides free delivery on bulk orders
Some suppliers can punish you for buying in bulk by adding on big fees when it comes to delivery. As there's more to ship and it's a heavier load for the delivery truck, they put this cost back on to you, the customer.
SPC Supplies offer free delivery on bulk orders to mainland UK at no extra cost, saving you even more money than you expected.
Bulk buy from suppliers who offer quick turnaround times on dispatching products
There are many reasons as to why you'd need Sika products delivered quickly. Nobody wants to be waiting weeks for a shipment whilst projects or important DIY renovations are put on hold.
As SPC Supplies store vast quantities of Sika products at their purpose-built depots, including the likes of adhesives, sealants and fillers, concrete repair and protection, admixtures and building chemicals, they can ship without delay.
Alternatively, you can pick up at one of the SPC Supplies depots dotted around the UK.
Bulk buying Sika products that you've tried and tested is your safest bet
Buying products that you haven't had any experience of using before in bulk quantities is usually something you should avoid. However, as Sika is a leading brand, their products are used and loved by tradespeople and home DIYers all over the globe.
If you choose to bulk buy a Sika product you haven't used before, you don't have to fret too much, and you can be reassured you're purchasing the best brand on the market. Just make sure you do your research on application methods, download any instructional online guides, and watch tutorial videos if required.
Make sure you've got the storage space for your Sika products
This is quite a simple one that many people forget about until they open the back doors to their van or truck. Depending on what you're purchasing, you'll need storage space to not only cart the product around in, but to store them on site or at home.
Bulk orders from SPC Supplies are delivered with space-saving in mind. Many products are condensed into tight-fit boxes, saving you the hassle of lugging around lots of product and reducing the need for storage to house them.
Keep track of what Sika products you have, so you don't find yourself short
Nobody likes to get caught short. However, buying in bulk can play tricks on you. As you've purchased multiple quantities of items, it's easy to think that when one runs out, you can simply grab another. As projects come and go, home renovations expand, DIY never ends, it's very common to head to your stash only to find you're all out.
Keep track on your bulk buys, as this way you won't get caught short. If you do find yourself in need of a quick delivery, SPC Supplies have got you covered.
Buy from a supplier that can offer the best bulk buy deals in the business
Many suppliers advertise prices on their website or in their stores and aren't willing to entertain the idea that more money could be saved if you wish to purchase even bigger volumes.
SPC Supplies are different. You can benefit from even greater price reductions as well as a number of other benefits when buying larger volumes of Sika products.
Simply give them a call to speak to the team, and they'll ensure you're paying the absolute best rates on Sika branded products in the industry.
More information
SPC Supplies is the UKs only dedicated online Sika retailer. From waterproofing to admixtures and adhesives to wood preservation, with our range of specialist products, you'll find the best Sika products for your building job. Learn more via the website: https://www.spcsupplies.com/
Source: https://thenewsfront.com/spc-supplies-7-must-know-tips-for-buying-sika-products-in-bulk-and-saving-big/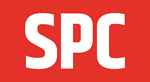 As industry specialists, we understand the quality of the products you use is key to your performance, which is why we have partnered with best around in Sika.
Unit 16A Severn Bridge Industrial Estate
Caldiot
NP265PT
United Kingdom