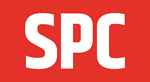 SPC Supplies: 5 Reasons Why Bulk Buy Sika Products Are Great for Your Wallet and Your Business or Project
prime5erve
Share
Sika branded products have been a trusted and preferred choice by tradespeople and homeowners for decades. Their innovative, market-leading solutions are the backbone of construction, DIY, engineering, and landscaping, with products available in everything from waterproofing and building chemicals to concrete repair and adhesives.
With such a stellar reputation, it's not surprising that many of us tend to buy Sika in bulk.
SPC Supplies is the UKs only dedicated online Sika retailer. Their vast product range is backed up by specialist knowledge and advice, and whilst there are plenty of one-time purchase or multipack buys available, even bigger savings take place when you buy in bulk.
Here's five reasons why bulk buying Sika products is beneficial for your wallet and your business or project:
You save big (the cost is almost always cheaper per unit)
The biggest benefit of buying in bulk is the huge cost savings. Despite a vast product range and already incredibly low prices, those wishing to buy in bulk can benefit from even bigger savings on Sika products at SPC Supplies.
Many of the bulk buy savings can be viewed via the online store, but for bigger purchases consisting of larger volumes or multiple products, give SPC Supplies a call. They'll ensure you're paying the absolute best rates on Sika branded products in the industry.
Delivery is free on bulk buy orders (or pick up from your nearest depot)
Buying in bulk often means paying for additional delivery costs, due to the size and volume of the order. However, SPC Supplies deliver bulk orders to mainland UK at no extra cost, saving you even more money in the process.
For customers who prefer to pick up, they've also got you covered, as you can collect your orders from your nearest depot. Their depots are situated all over the UK, and collection locations include London, Glasgow, Leeds, and Newport.
It's fast, meaning no delays to your business operation or project
SPC Supplies specialises in bulk orders. As an official Sika distributor, their purpose-built depots hold large quantities of stock, including adhesives, sealants and fillers, concrete repair and protection, and admixtures and building chemicals.
Whereas other suppliers will often have to arrange the logistics of ordering large quantities of stock to their sites and shipping it out to you, resulting in delays and slow deliveries, SPC Supplies don't. Their stock is stored on-site, and it can be shipped or collected immediately.
You're stocked up and prepared for any job (and any emergency)
Aside from the big money savings, buying in bulk ensures that you have the tools and products required for any job, ready to go. Nobody wants to get caught short and have to drive to their nearest distribution warehouse halfway through a project. It looks unprofessional and slows you down.
A fully stocked van or warehouse will make it far easier for you to agree and complete a project. Better to have it ready to go, than be worried about when you'll next have to order in.
You'll never have to use a sub-par product if you have your favoured brand in bulk
For tradespeople, the finished result is what truly counts. Finding a way to keep costs down and output a high-quality finish is the key to success. Not only does buying in bulk keep your wallet happy, but you'll also never have to go without the reliability and efficiency of Sika products.
Using sub-par products can really diminish a finish, make you look unprofessional, and impact your reviews. Don't risk it – keep Sika stored in bulk.
More Information:
SPC Supplies is the UK's only dedicated online Sika retailer. From waterproofing to admixtures and adhesives to wood preservation, with our range of specialist products, you'll find the best Sika products for your building job. Learn more via the website: https://www.spcsupplies.com/
Source: https://thenewsfront.com/spc-supplies-5-reasons-why-bulk-buy-sika-products-are-great-for-your-wallet-and-your-business-or-project/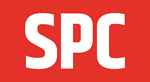 As industry specialists, we understand the quality of the products you use is key to your performance, which is why we have partnered with best around in Sika.
Unit 16A Severn Bridge Industrial Estate
Caldiot
NP265PT
United Kingdom