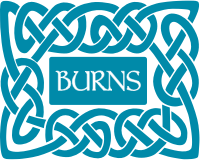 Burns Pet Nutrition Provide a Special Membership Club, the Burns Puppy Club, for New Pet Parents
prime5erve
Share
Burns Pet Nutrition provide a Special Membership Club, called the Burns Puppy Club, to help out new pet parents. Burns Puppy Club was created by Burns Pet Nutrition to alleviate any stress or worries new pet parents may have during their first year of having their new puppy at home with them.
Now that everyone is at home due to the current crisis, this is the perfect opportunity to join Burns' exclusive membership and be a part of the puppy club. You have to pay a one-off joining fee of only £9.99, and you'll receive a new puppy pack which includes 6kg of award-winning pet food (2kg puppy food & 4kg of adult food), and the most important part consists of the 12 months of need-to-know puppy advice from Burns Pet nutritional experts.
The benefits of joining the puppy club do not stop there though, as you'll even receive an exclusive member gift such as a birthday card when your pet turns one. This will mark the milestone you have achieved as first-time pet parents too, a lovely sentiment offered by Burns Pet Nutrition as part of the Burns Puppy Club.
There are many puppy clubs out there today, but not one like the Burns Puppy Club. Not only do they give excellent puppy advice, from helpful tips on what to do the moment you meet your new puppy to what you should do on a daily basis but they offer to advice about the right foods you should feed your pet. Burns Pet Nutrition has a wide variety of Burns pet food to choose from that your new puppy will love, such as Puppy Original Chicken to Puppy Original Lamb, and much more.
Burns Pet Nutrition also offers an online delivery service, which is particularly helpful considering the current situation around the globe right now, so, go online to Burns Pet Nutrition website and browse through their superb range of pet food, whether you are first-time pet parents or long-term owners, you will find what you're looking for on their site.
Burns Pet Nutrition is offering free deliveries on orders over £50, and the company is still operating Monday to Friday from 9-5 to keep up their online orders, but also to help families out during this difficult time. You can find more information with their latest Covid-19 update, which includes delivery information on their website.
If you are owners of a new puppy, consider joining Burns Puppy Club, as it is an exceptional membership club that will provide you with help and assistance on managing your new puppy with advice and a puppy pack with their award-winning pet food sent out to you for a once-off payment of just £9.99.
Since it is vital to stay at home, Burns Pet Nutrition have you covered, and provide an excellent online delivery service for its customers. Whether you are joining the Burns Ppuppy Cclub, or you are interested in purchasing and stocking up on Burns Ppet Ffood for the next month, head online to their site at https://burnspet.co.uk/puppy-club/ and select the food for your pet. There is information about each type of pet food on their website if you are new to Burns Pet Nutrition. Any questions or queries, please do not hesitate to contact, via email at [email protected] or by phone on 0800 0181890.
Source: https://thenewsfront.com/burns-pet-nutrition-provide-a-special-membership-club-the-burns-puppy-club-for-new-pet-parents/
Burns has come a long way from its fledgling days, but we are still a family company at heart and will never sell out. It is our dream that one day every pet will consume a natural, healthy diet based…
Ferry Road
Kidwelly
Camarthenshire SA17 5EJ
United Kingdom
0808 301 2773