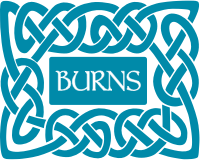 Burns Pet Nutrition Offers Natural Pet Food to Manage Common Health Problems in Cats, Dogs and Rabbits
prime5erve
Share
Burns Pet Nutrition offers natural pet food to manage common health problems in cats, dogs and rabbits. Founder and vet surgeon John Burns developed the pet food while he was working as a vet in 1993.
Burns Pet Food is designed specifically for cats, dogs and rabbits. Johns Burns has created a range of natural pet food including, Burns Dog Food, Burns Cat Food and even Burns Rabbit Food. He is a pet food pioneer.
What is so great about Burns Pet Food is that it contains simple and wholesome ingredients. This was John Burns highest priority when creating this brand of pet food. Humans are not the only ones who need food with high nutritional value, so do our pets.
That is why Burns believes it's what's inside that counts. They make sure your pet gets all the nutrients they need with absolutely no nasties.
Burns Pet Food is an excellent choice for any pets with allergies and intolerances to many food groups.  It has been nearly two decades now since pets worldwide have been enjoying Burns Pet Food, leaving owners with happy and healthy pets.
That is why Burns offer hypoallergenic pet food. As an experienced vet professional, John Burns knows that beef, wheat and dairy are the most common allergens for pets. So, in Burns Pet Food, they avoid using these ingredients.
However, the brand does understand that every pet is different. That's why they offer over ten specialist diets like Weight Control, Sensitive and Free From.
Another benefit to choosing Burns Pet Food is that the ingredients are ethically sourced. The free-range eggs and seasonal vegetables come from their very own farm. Also, if possible, they try to use organic brown rice and free-range meat sourced in Wales.
Burns Pet Nutrition pride themselves on the excellent value for money they offer their customers. The brand's primary focus is using high-quality ingredients, so feeding amounts are lower, and feeding costs are cheaper than many other pet foods, making it the perfect choice for your pet's diet.
John Burns also offers free pet nutrition support with qualified nutritionists lending a helping hand giving back every time you buy through our Burns Pet Rescue scheme and Charity.
Burns has come a long way from its fledgling days, but they are still a family company at heart and will never sell out. It has been a dream of theirs, that one day every pet will consume a natural, healthy diet based on homecooked food, allowing the pet's body to get on with what it does best.
The main aim of Burns Pet Nutrition is to continue campaigning for positive change in the pet food industry, through charity, nutritional education or award-winning products.
Today the company employs over 140 people across the UK, and there are ten full-time staff working at the Burns Pet Nutrition Foundation charity who export pet food all over the world such as Hong Kong and Portugal.
If you would like to purchase Burns Pet Food for your pet, or you may have some queries about the pet food itself, then call Burns Pet Nutrition today at 0808 301 2773. The company will give you great advice on the right food type and amounts for your dog. Or you go online to their website at https://burnspet.co.uk.
SOURCE: https://thenewsfront.com/burns-pet-nutrition-offers-natural-pet-food-to-manage-common-health-problems-in-cats-dogs-and-rabbits/
Burns has come a long way from its fledgling days, but we are still a family company at heart and will never sell out. It is our dream that one day every pet will consume a natural, healthy diet based…
Ferry Road
Kidwelly
Camarthenshire SA17 5EJ
United Kingdom
0808 301 2773