Share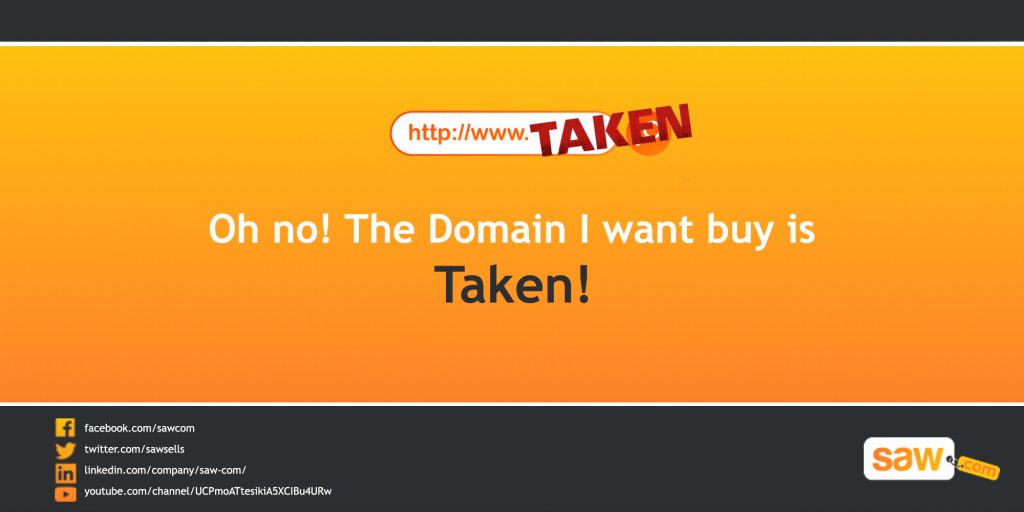 Boston, Massachusetts – Saw.com, the industry leader in Buying Domains, Selling Domains, and Appraising Domains, is offering complimentary consultations from their domain buy service. "Many of our competitors charge up to one hundred dollars as an upfront fee to start their domain offer service. We are not, and you get to converse with a Domain Broker with years of industry experience," said Brooke Hernandez, Senior Domain Broker at Saw.com. Brooke is no stranger to buying domains on behalf of her clients. She has been offering her domain broker services for almost ten years and has completed millions of dollars worth of transactions.  In her most recent blog, Brooke shares her insight on the importance of choosing the right domain broker to buy the perfect website domain for your business. Brooke explains the steps involved in securing a domain that is already owned and what she does to bring buyer and seller together.  Most importantly, obtaining it for a price that delights her clients.
When asked, "What happens during a Domain Buy Service Consultation?" "My favorite part of the process is learning about the new product or service that is going to be launched or the company that would like to upgrade to a better domain. We want to get an understanding of budget, timing, and if a domain has been chosen. Getting a non-disclosure agreement is within reason. We like to provide our expert opinion on what we think the fair market value of the domain is, the availability of the domain, and if it is unattainable, find potential other alternatives during the time frame allotted." Said Brooke.
In her post, Brooke goes into greater detail from her experiences. Some of the key points discussed in the post are:
Why confidentiality of the buying party is so crucial. Brooke states, "Keeping the buyers' information private will play a vital role in securing the domain at the lowest and best price."
Overcoming the difficulty of finding the decision-maker with the authority to sell the specific domain name and the value of a domain broker with the right variety of essential contacts. Brooke has been consistently successful when other domain brokers have not.
Education of all parties involved. Not only will a great domain broker help to provide guidance to the buyer on what they can expect their domain of choice to be valued at, but they will also, in many instances, assume the role of the educator when dealing with the seller during the "negotiation dance."
Why removing emotions from the negotiation and using a domain broker can better your chances of an agreement.
Brooke illustrates how the work of an experienced domain broker continues to pay off even after an agreement on price is reached by walking both buyers and sellers through contract, negotiations, the escrow process, and finally, the domain transfer of ownership. All of this is done while putting her clients' interests first.
To learn more about how you can get a complimentary domain buy service consultation, we suggest you visit https://saw.com/buy or to read Brooke's informational post about hiring the right domain broker to acquire the perfect domain for your business.
Source: https://thenewsfront.com/want-to-buy-a-domain-name-get-a-complimentary-consultation-from-saw-com/
Organization: https://thenewsfront.com/organisation/saw-com/
Saw.com is founded by Jeffrey M. Gabriel and Amanda Waltz. We've seen what a powerful, positive domain can do for a company, and it's exactly what drives us. We founded Saw.com so that we can help you with our expertise…
37 South Street
Northborough
MA 01532
United States