Share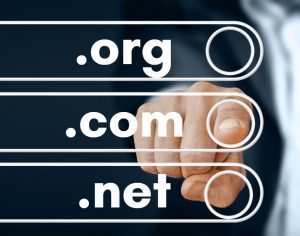 Saw.com are experts when it comes to helping businesses buy web domains, sell web domains or even manage their domain portfolio. With a highly successful track record, the Domain Buy Service team is made up of passionate professionals with years of experience and industry knowledge in all areas of domain brokerage. The Saw.com Domain Buy Service values transparency and makes sure clients understand the process, and any potential pitfalls that may come up. With Saw.com, you can have peace of mind that someone is on your side throughout.
Saw.com's premium Domain Buy Service helps businesses of all sizes gain vital visibility in a crowded markets by fostering positive impacts on target audiences right from the start. Saw.com handles every aspect of the web domain sales process, including strategy, negotiations, registrations, contracts, transfers, and timelines so that you can focus on growing your business in peace.
Buying a domain that speaks for your brand:
Saw.com understands the importance of owning a web domain that's right for your brand, and they have the expertise and knowledge to help you secure it. After all, you don't want to settle with an ill-fitting domain name that doesn't properly showcase your business. As CEO Jeffrey Gabriel said, "Buying a domain to represent your company, product, or service is as challenging and important to your business as naming your first child." So, whether you're starting a business, launching new products, or rebranding entirely, Saw.com's expert Domain Buy Service can help you find a domain that gives a powerful voice to your brand at the best possible price.
The domain purchasing process can quickly become overwhelming, especially if you have no idea where to begin,.- But Saw.com is there to walk you through the entire process and put your mind at ease. They even offer a complimentary consultation to begin your journey, which aims to answer as many of your questions as possible and discuss expectations. This consultation takes some weight off your shoulders before the real work begins. Saw.com's Domain Buy Service has exclusive access to an extensive seller network that makes your search stress-free, efficient, and effortless from start to finish.
What to do if your dream domain is taken
Of course, it may be the case that your dream domain has already been registered to someone else. If so, you have two options from which to choose: find an alternative domain, or try to purchase the registered domain from the current owner. If you choose the first option, then Saw.com will help you find the very best alternate option to fit your business. If you're set on the second option, Saw.com's Domain Acquisition Service is a great option. They will help you acquire the website domain, guiding you through the whole process.
After an initial complimentary consultation to ensure everyone is on the same page, Saw.com will walk you through the domain acquisition process step by step. First, you'll be asked to share your budget with your consultant to set financial expectations for the rest of the process. Next, the expert brokers will visit the domain and delve into its current state and usage (this will help them determine how much the domain is worth). Then, they will track down the owner of the domain and contact them, starting the negotiation process. Once a terms have been agreed, you will be able to purchase the domain and give your business the visibility it deserves.
More information
To find out more about how you can obtain the perfect website domain with Saw.com, or to get in touch and sign up for a complimentary consultation, simply visit https://saw.com/buy today. Take a look and see how they can help your business make its mark. Alternatively, for enquiries please call or text: 1-(781) 281-9475.
Source: https://thenewsfront.com/saw-com-are-the-web-domain-trading-specialists-who-ensure-your-business-is-seen/
Saw.com is founded by Jeffrey M. Gabriel and Amanda Waltz. We've seen what a powerful, positive domain can do for a company, and it's exactly what drives us. We founded Saw.com so that we can help you with our expertise…
37 South Street
Northborough
MA 01532
United States