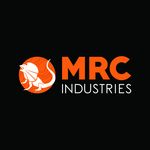 MRC Industries Is A Leading Waterjet Cutting Company Based in Bayswater Victoria That Services Customers All Over Melbourne
prime5erve
Share
Melbourne, Australia – With 17 years of extensive experience across a range of different projects, MRC Industries, that was previously known as MRC WaterJet Cutting, has now changed their name to expand their high-quality services and offer even more cutting options to their customers.
Committed to providing a premium service, exceptional customer service and fast turnaround times, MRC Industries have worked with businesses from a range of different industries to create and cut a variety of innovative and unique products.
Their young, dedicated, and skilled workforce are always bringing up new ideas and ways to adapt the business around the latest technology.
You can find MRC Industries on various social platforms like Facebook, Twitter, Google and even the MRC Industries YouTube channel where you can get an insider peek of their efficient cutting process.
MRC Industries ensure that they remain an environmentally friendly company by utilizing recycling, as well as monitoring power consumption and water usage, while also using up-to-date equipment for all their cutting services and modern software, such as their online system that allows them to track the progress of all their quotes and jobs, so that you always get your project delivered on time.
The Best Turnaround Times in Melbourne's South East
MRC Industries have the ability to cut nearly any material up to 100mm thick and their waterjet cutting services are particularly effective in cutting heat sensitive materials that are difficult to cut with other machines, such as carbon fibre, composites, thick aluminium, titanium, silver and many others.
They have used their expertise to provide a quality service that ensures the highest attention to detail, the cleanest cuts and great customer service to the CNC cutting industry in Australia. Follow on Instagram and you can see first-hand some of their exceptional cutting results.
With experience of working with a range of different businesses, industries, products, and materials, MRC Industries have the skilled team and knowledge to offer quality waterjet cutting as well as other types of cutting at an affordable price, while also ensuring that your project is completed within the quickest turnaround time.
MRC Industries have a simple, yet effective process that you can learn more about at their Google site which consists of the following core processes:
Design – First you will need to provide their team with a sketch or concept that they can turn into a design for you, or if you already have your perfect product in mind – just bring them your own file to work with. Then you will have a chance to chat with their friendly team throughout the process to ensure that you achieve the best quality and design for whatever material you are working with.
Material – MRC Industries have contacts with a variety of reliable suppliers who are able to source and supply any type of material you want to cut, but if you already have your material, as long as it's up to 100mm thick, their team will be able to cut it for you.
Cut – You have the choice of five different cutting qualities to ensure the correct finish for your job. The higher the quality means the longer the cutting time but also creates a smoother finish.
Once you have chosen your design, material, and cut, you will be given a detailed quote and then their team will get your order ready at the earliest available slot.
More information
To find out more about MRC Industries or to read some of their blogposts, please visit their website here https://mrcindustries.com.au/.
Source: https://thenewsfront.com/mrc-industries-is-a-leading-waterjet-cutting-company-based-in-bayswater-victoria-that-services-customers-all-over-melbourne/
At MRC Industries (formally MRC Water Jet Cutting) we're here to bring quality service and exceptional results to the CNC cutting industry in Australia. Our goal is to help you create the best quality products for your customers.
36 B Industry Pl
Bayswater
Victoria 3153
Australia
(03) 8566 7710