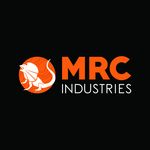 MRC Industries Describes How Dandenong's Industrial Sector Can Benefit from Water Jet Cutting Services
prime5erve
Share
Are you in need of an adaptable, efficient, cost-effective way of cutting materials in your line of work? Water jet cutting may just be the perfect solution! Water jet cutting is a popular industrial processing technique that cuts through a variety of materials using a high-pressure stream of water.
MRC Industries offers professional, effective water jet cutting services to help support a range of businesses in Dandenong and other areas around Melbourne. The team at MRC Industries works hard to provide a high-quality service on each and every job, no matter how big or small. They take great pride in their ability to cut a wide variety of materials, including soft foam, plywood, rubber, carbon fibres and even stainless steel along with other metals.
Visit the MRC website today to find out more about ultimate waterjet cutting services in Dandenong and beyond (https://mrcindustries.com.au/water-jet-cutting-dandenong/).
Professional water jet cutting services
Water jet cutting is a fantastic option for most projects. It is fast, efficient, and when done properly it has a low overall environmental impact. No heat or sparks are involved in this non-contact industrial process, making it ideal for cutting delicate materials. What's more, water jet cutting is incredibly precise and capable of cutting the most intricate curves and shapes.
MRC Industries are proud of the professional, premium-quality services they provide, taking a project through different stages. The MRC team are more than happy to offer advice, and regularly guide clients through the processes of choosing the perfect design, material and cut for their project. They can figure out the best design for you, work on almost any material you wish (up to 100mm thick), and offer five different cutting qualities to fit your budget and needs.
Why choose MRC Industries?
MRC Industries strives to help its clients to create the best quality products for your business and customers, all at affordable rates. When you choose to work with the MRC team, you'll get:
exceptional attention to detail
high quality work with clean cuts
excellent customer assistance
quick turnaround (averaging around 2-5 days)
options to match your budget
shipping across Australia
What's more, MRC Industries is also passionate about becoming more environmentally friendly in all of its processes, including recycling, power consumption and water usage – so you'll be helping the planet as well as your business! Get in touch with the MRC team today to get your water jet cutting projects started.
More information
MRC Industries is based in Bayswater but offers water jet cutting services all over Melbourne and surrounding suburbs. The team there have over a decade of experience in the industry, and can help with a huge variety of small- and large-scale water jet cutting Dandenong projects.
To find out more, please visit the website at https://mrcindustries.com.au/. You can also find MRC Industries on Facebook, MRC Industries on LinkedIn, or check our more of MRC Industries' social profiles on other platforms.
Source: https://thenewsfront.com/mrc-industries-describes-how-dandenongs-industrial-sector-can-benefit-from-water-jet-cutting-services/
At MRC Industries (formally MRC Water Jet Cutting) we're here to bring quality service and exceptional results to the CNC cutting industry in Australia. Our goal is to help you create the best quality products for your customers.
36 B Industry Pl
Bayswater
Victoria 3153
Australia
(03) 8566 7710