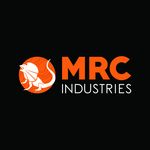 Leading Melbourne Based Waterjet Cutting Company Can Now Help With 2D CAD Design Services
prime5erve
Share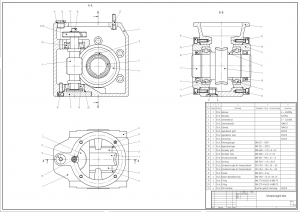 Melbourne, Australia – Working with a wide range of businesses, industries, products, and materials, MRC Industries provides a selection of high-quality services, such as waterjet cutting, CAD design, and prototyping, all at an affordable price.
Based in Bayswater, Victoria, their goal is to help you create the best quality products for their customers and will always ensure that you receive the highest attention to detail, cleanest cuts, and the best customer assistance from any waterjet cutting service in Melbourne.
Their new 2D CAD design services, which you can find at https://mrcindustries.com.au/2d-cad-drawing-services/, means that their experienced team can work with you and your sketch or concept to create your ideal product.
High Quality Cutting Services
On the MRC Industries Instagram page you can get an inside look at the variety of materials they are able to cut, including carbon fibre, aluminium, stainless steel, foam, tool steel, mild steel, and plastic.
Their skilled team are familiar with projects from a range of different industries, such as:
Engineering companies
Fabrication companies
Automotive companies
They are happy to help with prototypes, one-off jobs, and large multiple sheet jobs, and you can always count on MRC Industries to complete your project with the quickest turnaround time while still maintaining that increased level of attention to detail that you won't find elsewhere.
Truly Versatile
When choosing the perfect design for your product at MRC Industries, you can provide their team with a sketch or concept and they can help you turn your idea into reality.
Using their 2D CAD design services – which is a computer-based design software that can produce drawings that can be used at each stage of your project – you can work with their designers from the conceptual stages and beyond to create a truly unique product.
This impressive computer-aided design software is perfect for displaying the intricacies of your design and can help you choose the perfect material to work with, the exact cutting quality (there are five to pick from) and ensures even the most complex designs or shapes will receive the cleanest cuts.
On the other hand, if you already have finished product design and know exactly what you want, then you can also give them your file and the design team will chat with you throughout the process to make sure you receive the best quality results from your own custom design.
You can find New Posts/Information from MRC Industries on Google that will show you some of the most recent designs they have worked with and how their 2D CAD design services can aid you in creating the most innovative and eye-catching product.
Helping the Environment
Waterjet cutting is the most environmentally friendly way to profile cut as plasma and laser cutters rely on industrial gasses like Nitrogen, Carbon Dioxide, and Hydrogen in their process, whereas waterjet cutting uses a high-pressure water and garnet to push the material away (which is very similar to erosion.)
You can find further information about the cutting MRC Industries waterjet cutting service at their Google Site and how it ensures that your product is left with no hardened areas, no warping or twisting, and no compromises having to be made to specialist materials.
More information
To find out more about MRC Industries and to see how they can help you create the best quality products for your customers through their innovative services, please visit their website at https://mrcindustries.com.au/.
Source: https://thenewsfront.com/leading-melbourne-based-waterjet-cutting-company-can-now-help-with-2d-cad-design-services/
At MRC Industries (formally MRC Water Jet Cutting) we're here to bring quality service and exceptional results to the CNC cutting industry in Australia. Our goal is to help you create the best quality products for your customers.
36 B Industry Pl
Bayswater
Victoria 3153
Australia
(03) 8566 7710