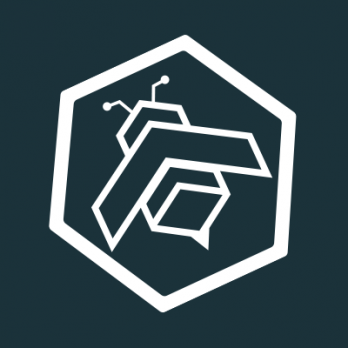 MCR SEO Limited Appoints New Head Of SEO, Peter Wootton, After A Period Of Growth For The Business
prime5erve
Share
Stockport, United Kingdom – With years of specialised, senior-level expertise in technical SEO, content optimisation and copywriting, MCR SEO provides businesses of all sizes with cost-effective SEO packages that are uniquely tailored to their needs.
After a period of substantial growth for the company over 2021 and 2022, MCR SEO has now expanded its team by appointing a new head of SEO and Hubspot specialist.
A spokesperson for MCR SEO states, "Peter is one of the top technical SEOs in the business and comes with a wealth of experience. He can help us continue to expand by creating personalised SEO packages that match our clients' budgets, which is why we are the first choice for many SMEs across Stockport and Manchester."
Bespoke SEO Campaigns
MCR SEO creates bespoke SEO campaigns for each client, whether they are a large international company, local wedding planners, Paint Suppliers, start-up business, or small e-commerce store, that helps them climb the Google rankings and achieve page 1 on the SERPs (Search Engine Results Pages) for targeted keywords.
The company provides a variety of flexible and cost-effective SEO services, including:
Free SEO Consultations
Website Audits
Keyword Research
Optimised Web Page Content
Weekly or Monthly Blogs
Social Media Management
SEO and Copywriting Advice
CSS and Web Design Services
What Makes MCR SEO Different?
MCR SEO prides itself on offering a more personalised, all-inclusive SEO service in comparison to other SEO consultancy agencies by adhering to 3 core company values, such as:
Clear Client Communication
When you hire MCR SEO, the person you meet with will often be the same individual delivering the actual work, meaning your point of contact is the person who has completed your website's technical audit, on-page optimisation, and link building.
As clear communication is key at MCR SEO, if you decide to work with the company, you can contact a member of its team at any time to ask about the work they provide, regardless if you have a small Car Finance company or run a national multi-branch business, the team will eliminate any jargon and marketing spiel and inform you how they are uniquely strengthening your websites SEO.
Focus On Teamwork
Unlike large SEO agencies that staff with vast numbers of employees who often work from an office or central location, Manchester SEO has a flexible, consultant-style approach which lowers overheads.
This means more client money goes towards working hours and less toward agency overhead, resulting in a more cost-effective ROI (Return On Investment) for your business.
MCR SEO is the perfect solution for your business if you already have members on your team who can execute SEO-related tasks; for example, if you have both a copywriter and programmer on staff, these professionals may be able to implement much of the SEO consultant recommendations provided by a consultant.
In this common scenario, your business would save time and money by hiring an independent SEO consultant versus an entire agency that stags overlapping professionals and may resist working with your existing team.
The Personal Touch
With MCR SEO's consultant-style approach, the company not only gives your business a boost in Google rankings but will take the time to understand and teach you the necessary steps for your site to stay ahead of competitors in the future.
Additionally, the team at MCR SEO understands that it can take time to see definitive results from SEO, so will explain in detail what results you should expect month by month.
More information
To learn more about MCR SEO Limited and its complete list of bespoke SEO services, please visit the website at https://mcr-seo.com/.
Source: https://thenewsfront.com/mcr-seo-limited-appoints-new-head-of-seo-peter-wootton-after-a-period-of-growth-for-the-business/
Helping businesses and business owners generate more traffic, leads and profit online.
140 Longhurst Lane
Mellor
Stockport SK6 5PJ
United Kingdom
+44 (0) 7976265078