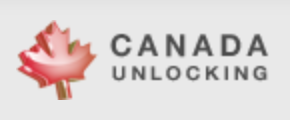 Canada Unlocking Continues to Empower People with First-Rate Cell Phone Unlocking Services
prime5erve
Share
Since it was founded in 2011, Canada Unlocking has been enabling their clients to have more control over their phones by providing them with premium unlocking services. The company can remove SIM locks, Network locks, screen passcode locks, iCloud locks, and Google account locks, freeing you from your carrier's restrictions and empowering you to use your cell phone on any compatible network in the world.
Canada Unlocking are experienced and knowledgeable when it comes to servicing a wide range of phone models, as they note on their website at https://canadaunlocking.com/como-desbloquear-un-celular. On the website, you can find pages detailing how the company unlock various models of cell phone such as AT&T (https://canadaunlocking.com/desbloqueo-att), Motorola (https://canadaunlocking.com/unlock-motorola) Movistar (https://canadaunlocking.com/desbloqueo-movistar), and Claro (https://canadaunlocking.com/desbloqueo-claro).
Why unlock your phone with Canada Unlocking?
Although Canada Unlocking are indeed based in Canada, as their name suggests, they are in fact an ever-growing online company who have built a great reputation for themselves in the USA, UK, and Mexico – and in 2019 they even opened an LA office. Their team of specialists have nearly a decade of experience; to date, they have unlocked tens of thousands of cell phones and have served thousands of happy customers. They pride themselves on offering high-quality yet affordable services that empower users to have full control over their cell phones once and for all.
Canada Unlocking are painfully aware that the tech industry is often overrun with misinformation and hidden costs that are meant to trick customers into parting with more money than first expected. This is why the company have made a commitment to always being transparent honest with their customers. There are never any hidden costs when you use one of their cell phone services; what you see is what you get, so you can rest easy knowing that you're not getting any nasty surprises further down the line.
More freedom and more options
Having an unlocked cell phone could offer you more freedom than you first realise. Locked phones are phones which have been blocked from working with other networks. Carriers do this to ensure you don't deal with their competitors. If you try putting a SIM card from another carrier in a locked phone and you will get a message telling you this action won't work. On the contrary, an unlocked phone has no network restrictions, contracts, or ties to any company.
If you have an unlocked cell phone, you can shop around for the best deals and go to any carrier you want, and you can use any SIM card and get it working with the carrier of your choice (given it's compatible). In short, an unlocked phone gives you the freedom to choose whichever network works best for you based on the carrier's plans, prices, and quality. These unlocked models also provide convenience when traveling abroad, allowing you to switch to a local SIM card and avoid expensive roaming costs.
Another reason to unlock your cell phone is to access more options compared to a locked or a carrier phone user. Carrier phones have an exclusive and limited selection of phones. So, say for example you see your perfect phone but it's locked to a carrier you know isn't right for you. You can simply buy the phone with that carrier and then unlock it, enabling it to be used on a carrier of your choice.
More information
Canada Unlocking were founded in 2011, and since then they've been empowering users to get the most out of their cell phones by providing premium unlocking services, imei checks, repairs, and more. Please visit their website at https://canadaunlocking.com to find out more about the company and to browse their full range of services. Alternatively, if you have an inquiry, please either email the team at [email protected] or give them a call on 18774544511.
Source: https://thenewsfront.com/canada-unlocking-continues-to-empower-people-with-first-rate-cell-phone-unlocking-services/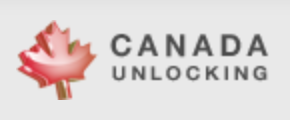 Founded in 2011, CanadaUnlocking is an Internet-based technology company that provides a wide range of savings solutions for the cell phone industry and the premier unlocking company in the world. Our mission is to support the user by providing clarity…
333 Belmont Ave
Los Angeles
CA 90026
United States
877-454-4511