Share
AAAC Wildlife Removal are skilled specialists when it comes to wildlife prevention and exclusion from domestic and commercial properties. Their expert team has over 15 years of experience in humanely removing and relocating unwanted wild animals from properties, and their ultimate aim is to keep your property secure and wildlife-free, utilising innovative and humane methods to achieve this goal.
The team at AAAC Wildlife Removal are passionate about their profession and offer affordable, professional and reliable services that allow you to reclaim control over your property and free it from troublesome critters. They are fully invested in helping customers like you who have a wildlife problem, and they are fully insured, licensed, and bonded to give you peace of mind when they are working to rid your home or office space of any nuisance wildlife.
Humane services to keep your property safe
AAAC Wildlife Removal are humane-certified professionals when it comes to dealing with unwanted wild visitors. This means they always treat the animals they remove with the utmost respect, and their methods of removal are always humane and safe for the animals involved. Your conscience can rest assured knowing that all their team members are specially trained to use the most humane removal techniques to capture all types of wildlife that have found their way onto your property and relocate them to a suitable area.
The danger with sharing your property with wild animals is that they can quite easily damage your property or even make your colleagues or family fall ill. AAAC Wildlife Removal specializes in Houston Raccoon Removal and Houston Rat Removal, as these two species are commonly found in homes and offices, and they are pretty good at damaging property. For example, they love to chew wires, causing fire risks, and use your home as a lavatory, potentially spreading disease. What's more, the expert removal team can also deal with any other wildlife pests causing you trouble such as birds, gophers, coyotes, deer, moles, skunks, snakes, and squirrels, to name a few.
Going the extra mile
AAAC Wildlife Removal go far beyond humanely removing and relocating your problem critters; they also offer aftercare services to clean up the mess these unwanted guests leave behind and take sensible steps to prevent them from re-entering the property. These services should ideally be carried out by a professional team, because it's sometimes dangerous (bat and rat droppings can be especially hazardous to deal with). Luckily, the team at AAAC have the knowledge and expertise to do the job right as they are fully insured home-repair specialists. Their exhaustive approach to cleaning and their first-rate home repair skills will get the job done to a high standard, and they will quickly turn your property into a safe, wildlife-free, hygienic haven. Plus, you'll be reassured to know that the wildlife invaders cannot return as all their entry holes will have been securely sealed, leaving you to live in peace and enjoy wildlife as it should be enjoyed: out in the wild, not in your home.
More information
AAAC Wildlife Removal are animal control experts who help residential and commercial clients to deal with wildlife issues in a safe and humane way. So, if you're looking for Houston Raccoon Control, Houston Rat Control, or any other similar services, look no further. To find out more about the company and their services, please go to their website today. If you wish to get in touch with a member of the team, you can fill in their contact form on the website, call them on 970-394-3870 or email them at [email protected]
Source: https://thenewsfront.com/aaac-wildlife-removal-rids-residential-and-commercial-properties-of-unwanted-pests/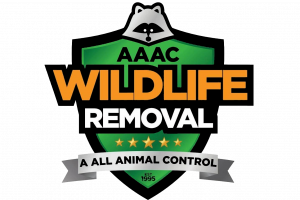 We are Brian and Josie Moss, the owners of AAAC Wildlife Removal of Houston. We have four children, and are a local, family-based business that is veteran owned and operated. Before our years of wildlife removal, our family's work ethic…
8375 Hills Parkway
Montgomery
Texas 77316
United States
281 688 2435
https://houston.aaacwildliferemoval.com/