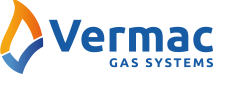 Vermac Gas Services: Keeping Ireland's Gas Systems Reliable and Efficient for Over 30 Years
prime5erve
Share
Vermac Gas Services Ltd works hard to ensure that industrial and commercial gas equipment all over Ireland functions as reliably and efficiently as possible. The company was founded in 1990 by Brendan McManus and his son Brendan McManus Jnr, and Sean McManus joined the company in 2018, making it a third-generation family business. With 30 years of experience in the supply, installation, and maintenance of gas equipment, it's safe to say that they know what they're doing when it comes to providing high-quality gas services. They are based in Laois, a conveniently central location that enables them to quickly respond to customers from every part of the country. What's more, they truly care about their customers and always strive to provide the very best possible service to them, no matter what the situation is.
The importance of efficient gas heating systems
As we enter the colder months, business owners would do well to ensure that they have a well-maintained and effective heating system installed throughout their premises. Not only does this promote good employee-employer relations, but it also boosts morale among the workforce and saves the business money. While Gas heating systems are robust and long lasting it is important to get them serviced. Regular maintenance and professional diagnosis of issues are important to ensure your systems are working to their maximum efficiency and reliability.
Vermac Gas Services can help you ensure that you can get the most from your gas equipment by using their experience of an array of gas applications combined with their attention to detail and innovative approach. They are experts in providing commercial and industrial gas heating systems for everything from small shop floors to open-plan warehouses and delivery depots.
Specialist products and services to suit your needs
Vermac Gas Services have over 3 decades of experience in the supply, installation, and maintenance of industrial and commercial gas equipment all over Ireland, so you know you're in safe hands with their professional team of experts. They can help you set up and maintain a safe, reliable, and cost-efficient gas system through their wide variety of useful products and services.
The range of products Vermac Gas Services supply includes gas meters, gas filters, gas detection systems, burners and volume correction equipment – all from the best brands out there. The team have extensive experience at working in the fields of heating, maintenance and burner care, and energy monitoring, as well as working with burners in industrial situations requiring heat and combustion.
More information
Vermac Gas Services Ltd are made up of an experienced team of specialists who supply, install, and maintain gas equipment all over Ireland. To discover more about the company and see what they can offer you, please visit their website at vermacgas.com. You can also find them on Facebook (https://www.facebook.com/SeanMcManusVermac/) and LinkedIn (https://www.linkedin.com/company/vermacgas/). If you have any inquiries, please don't hesitate to get in touch by calling (057) 862 6020 or emailing [email protected]
Source: https://thenewsfront.com/vermac-gas-services-keeping-irelands-gas-systems-reliable-and-efficient-for-over-30-years/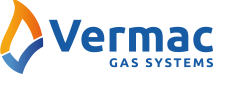 Vermac Gas Systems is a company with 30 years of experience in the supply, installation, and maintenance of industrial and commercial gas equipment all over Ireland. Located in Laois we take advantage of the central location to quickly respond to…
Lough Cottage, Portarlington
Co. Laois
Laois R32 N8X9
Ireland
(057) 862 6020