Totally Gluten Free Products Supplies Tasty Gluten Free Foods to Consumers and Businesses
prime5erve
Share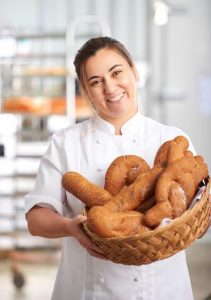 Totally Gluten Free Products (TGFP) is an Australian-based supplier of high-quality gluten free food products, serving both consumers through their online store as well as businesses like restaurants through B2B services and wholesale gluten free products Australia.
Like most businesses, TGFP has had to adapt to survive the COVID-19 pandemic. The company has focused on using eCommerce and launching new products like sample packs to ensure they can continue to help their clients and provide them with a reliable source of gluten free goods.
Why the need for gluten free foods?
Over recent years, there has been an increase in demand for gluten free foods, driven by people who must avoid gluten or choose to not consume it. The consumers who have to avoid gluten typically suffer from Coeliac disease, which is a serious disease that reduces the small intestine's ability to properly absorb nutrients from food and leads to inflammation.
Coeliac Australia, a non-profit organisation supporting Australians with Coeliac disease, states that as many as 1 in 70 Australians have the disease. Palmira Rigoli, founder and director of TGFP, is one of those people. She says: "Back in 2003, I was diagnosed with Coeliac disease – but instead of focusing on the negatives of the situation, I chose to turn it into a positive one."
Rigoli has since written popular gluten free cookbooks drawing heavily on her Italian heritage, and has found great satisfaction in helping countless people from all over the globe discover that a gluten free diet doesn't have to be boring or restrictive through her company, TGFP.
Why choose Totally Gluten Free Products?
TGFP was founded with the idea that people needing or wanting to follow a gluten-free diet should be able to without suffering obstacles or restriction. What's more, TGFP customers aren't just clients – in the true Italian style, they're family! TGFP offers consumers and businesses excellent service and a reliable source of gluten free food products that taste amazing and make lives easier.
Developed for both retail and wholesale, the TGFP range is always growing and currently includes gluten free bread, pizza bases, pies, and arancini. The bread and dough replacements are a popular specialty, with even the shrewdest of customers not being able to tell the difference between the gluten free options and traditional bread options.
Why not check out the TGFP online store today and see how it can change your life for the better?
More information
Totally Gluten Free Products is an Australian supplier of gluten free products, providing B2B and consumer options. To find out more about the company, you can visit https://totallyglutenfreeproducts.com/. You can also give them a follow on Facebook, check out their Instagram Page or connect on LinkedIn. If you wish to get in touch with a member of the team, you can email [email protected] or call 0407 873 803.
Source: https://thenewsfront.com/totally-gluten-free-products-supplies-tasty-gluten-free-foods-to-consumers-and-businesses/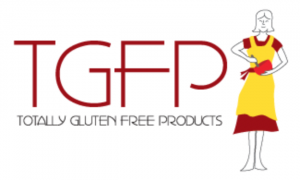 Totally Gluten Free Products has worked to bring taste and excitement to the Coeliac diet!
35 Swainston Rd
Shepparton
Victoria 3631
Australia
0407 873 803
https://totallyglutenfreeproducts.com/