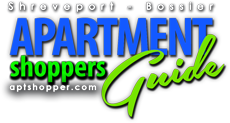 The Shreveport Bossier Apartment Shoppers Guide Helps People Find Their Dream Rental Property
prime5erve
Share
The Shreveport Bossier Apartment Shoppers Guide helps people find their dream home by providing a comprehensive list of apartments in Shreveport and Bossier. It's the most trusted resource when it comes to finding rental properties in the LA area, having connected thousands of happy apartment-seekers to their ideal homes. The guide's detailed and carefully researched apartment rental database has unmatched search capabilities, providing important requirements and information to make moving in a smooth journey, as well as a useful collection of printable forms.
Making your search easier
Finding a new rental home can often feel like a pretty overwhelming task, with lots of factors to consider like your budget, your lifestyle, your commute, your pets, and your family. However, if you're wanting to find apartments in Shreveport or Bossier, the Apartment Shoppers Guide can certainly help with your search, making it easier – even enjoyable. The guide conveniently lists all the best rental properties in the area you're interested in, so you don't miss out on a great deal. You can search using the area map or by choosing preferences that suit your lifestyle, using handy filters along the way to tailor your search by neighborhood, price, square footage or other amenities.
All of the apartment listings in the guide contain everything you need to feel confident with your move, from floor plans and maps to 360° virtual tours, video tours, and photos. They also include as well as information about amenities, rent, and deposits. What's more, all properties have phone and email contact information, making it incredibly easy to get in touch with the landlord and start your moving process or ask any questions.
Find a rental property that fits your lifestyle
The Shreveport Bossier Apartment Shoppers Guide is more than capable of matching you to your ideal rental home. All you have to do is picture the perfect home that compliments your lifestyle, and then input your preferences into the search database and let the system unearth the best offerings tailored to you.
Maybe your family needs somewhere that can accommodate pets – the guide can help you find a pet-friendly place in minutes. Maybe you're on a strict budget – no worries, there's plenty of affordable apartments in the guide that don't compromise on quality despite their price tag. Or maybe you're into top-of-the-range, luxurious apartments – the guide is on hand to help (there's even a blog on the top 5 luxury Shreveport apartments). Another blog, titled 'Should I get a studio or one bedroom apartment', is also available if you're a single person or living as a couple and are wondering whether it's best to get a minimalist space in the city.
More information
Kile' Publishing, Inc. was founded by Deborah Kiley on September 5th 1985, and soon began publishing The Shreveport Bossier Apartment Shoppers Guide quarterly. Upon its inception in 1985, Kile' Publishing, Inc. has specialized in publishing apartment rental guides for the Shreveport and Bossier City, Louisiana areas, and will soon expand to cover Texas in the Dallas-Fort Worth metropolitan area.
To find out more about Shreveport & Bossier City as well as The Shreveport Bossier Apartment Shoppers Guide, please visit the website at https://www.aptshopper.com/. If you have any inquiries, please email [email protected]
Source: https://thenewsfront.com/the-shreveport-bossier-apartment-shoppers-guide-helps-people-find-their-dream-rental-property/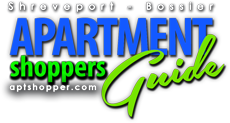 The Shreveport – Bossier Apartment Shoppers Guide the #1 apartment rental service for finding top Shreveport Apartments and the best Bossier City Apartments.
United States