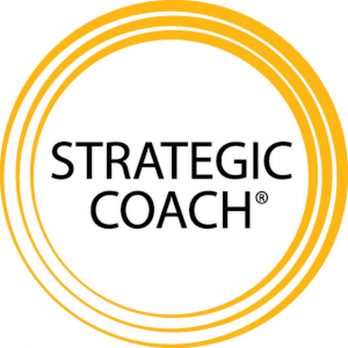 Strategic Coach® explains how to find the best business coach to bring even the boldest of aspirations to life
prime5erve
Share
Strategic Coach® is a global leader in entrepreneurial coaching and business strategy coaching. Over the last 30 years, they have helped over 20,000 business owners worldwide to grow their business faster and see more profits. They understand better than anyone the importance of having an expert on hand to support areas of growth, and they know that any entrepreneur with big dreams and ambitions can benefit from working with a business coach to ensure their goals are on track. Now, Strategic Coach wants to share their expertise and let you in on the secrets of finding the perfect coach for your needs, as well as explore the differences between various coaching styles.
WHY INVEST IN A BUSINESS COACH?
There are a multitude of reasons to invest in a business coach. Any good coach will, of course, push you to grow your business and make more money, but there's more to it than that. They can encourage you to step outside your comfort zone and try new strategies, taking your business to the next level. They aren't afraid to confront you and hold you accountable if necessary. They are there to bring your vision to life, solidifying your dreams into a tangible reality.
Coaches can sift through and evaluate your plans to see which are likely to be successful, and advise you accordingly, all the while acting as a confidential, unbiased sounding board off which you can bounce fresh ideas as they occur to you. They are there to help you solve problems and overcome obstacles, enabling you to progress unhindered.
GROUP COACHING VS ONE-TO-ONE COACHING
When it comes to hiring business coaches for entrepreneurs, there are two primary types of experiences: group coaching and one-to-one coaching.
One-to-one coaching comes with the undivided attention of your business coach, focusing on specific goals and results. During your dedicated one-to-one session, you and your coach will create a plan specific to your goals and decide which steps are needed to achieve concrete results.
Group coaching generally focuses on overall strategy and the big picture rather than on one specific goal. There are other business owners, just like you, in the room who are actively rooting for your business to succeed. You will also benefit from a 'collective mindset', as you're given the opportunity to compare notes with others, gain lots of new ideas and objective insights, and build relationships with like-minded people.
Remember, when it comes to business coaching, don't think 'either group coaching or one-to-one coaching'; instead, consider investing in both to reap all the benefits on offer. Your business is worth it.
FINDING THE BEST BUSINESS COACH
Once you've made the decision to invest in a business coach, you might be confused about where to start looking. When considering your options, it's important to explore the areas of your business you want to develop and figure out exactly what you want to get out of the coaching experience. This way, you're more likely to find the best business owner coaching training programme for your needs.
It's vital that you work with a coach you trust to advise you on every aspect of your business. After all, they are going to be intimately involved in your business plans, and you need that level of trust and likeability to have a successful business relationship. Other aspects like credentials, testimonials, location, and price should also factor into your ultimate decision on which coach is right for your business.
MORE INFORMATION
The Strategic Coach® Programme offers group coaching sessions led by successful business owners in their own right. They believe that location shouldn't hold you back, so they offer both virtual and in-person workshops, providing you with the tools and resources to get you to where you want to be and make your vision come to life.
To find out how Strategic Coach can help you successfully grow your business, check out their website at https://www.strategiccoach.co.uk/ and start the journey that will make your ambitions a reality. Alternatively, email [email protected]
Source: https://thenewsfront.com/strategic-coach-explains-how-to-find-the-best-business-coach-to-bring-even-the-boldest-of-aspirations-to-life/
Strategic Coach® is an organization run by business owners for business owners — the recognized leader worldwide in entrepreneurial coaching. For over 30 years, we've delivered business coaching to more than 20,000 successful business owners from around the globe to help…
Building N2, Chorley Business & Technology Centre East Terrace
Chorley
Lancashire PR7 6TE
United Kingdom
01625 545600
https://www.strategiccoach.co.uk/