Share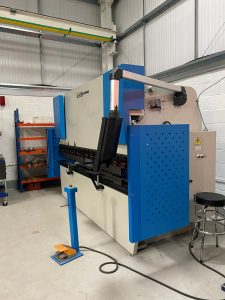 Northamptonshire, United Kingdom – PCM Transport and Handling opened a new workshop facility to support a full services solution for customers that now offers shearing and sheet metal bending services. Businesses who don't have in-house capacity to manage plate cutting and bending will greatly benefit from PCM's new services that have a cutting capacity to max 8mm thick steel up to sheet size 3200mm.
Businesses can have their metal cut to their specifications by letting the PCM team know their requirements. With this, businesses will be able to get the exact cuts that they need to produce the best possible equipment. The new shearing and sheet metal bending services are very useful for many differing kinds of commercial applications. These services are also ideal for businesses who need pieces for manufacturing purposes.
What PCM Transport and Handling Offers Customers 
PCM offers on-site services that give customers a supply and fit service for their full range of attachments. In addition to this, customers can view the full PCM range of equipment by visiting their showroom and goods can be selected from the warehouse facility.
Now, the new engineering facilities that opened in February 2023 also enable PCM to offer a bespoke aluminium tank manufacturing service to customers to augment the existing stock range. PCM are also able to modify existing tanks to make them more suitable for a particular machine or application type to suit customer requirements.
With all these specialised services, customers can enjoy a more comprehensive range of product offer to a high standard and also get excellent technical support. PCM Transport and Handling provides customers comprehensive after-sales support which includes detailed fitting instructions, operating manuals, factory technical support and drawings.
PCM customers receive high-quality equipment, impeccable service, and technical support to ensure that they have the best possible customer experience.
More About PCM Transport & Handling Products
PCM Transport and Handling offers its customers a wide range of products and services designed to ensure that they have the best equipment they need.
These products include:
Hydraulic oil tanks
Crane mounting kits
Stabilisers
Crane attachments
Stowage boxes
Oil coolers
Crane outrigger pads
Squires quick couplers
Hose reels
The PCM crane attachments range include clamshell bucket, rotators, polyp grabs, sorting grabs, forks, brick grapples, hydraulic hooks and links together with a comprehensive range of spare parts.
PCM Transport and Handling Backstory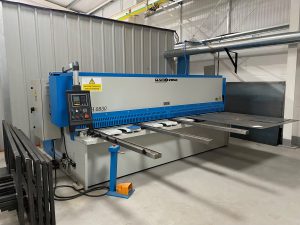 For over 30 years, PCM Transport and Handling has met the needs of the transport industry by supplying high-quality commercial vehicle hydraulic equipment. The products and services that PCM provides have helped many fleet operators and fleet service providers get the best possible equipment they need.
PCM Transport and Handling has a wide range of steel and aluminium hydraulic oil tanks and other products including crane attachments such as clamshell buckets, rotators, hose reels, oil coolers and crane outrigger pads. PCM has a strong team of experienced professionals who are committed to providing the best possible services and technical support to their customers.
One of the things that makes PCM stand out is its full after-sales support that comes with technical backup and excellent customer service. There is a customer trade-counter dedicated to improving the customer experience that also has access to the full range of products.
PCM Transport and Handling values quality consistency and the team does thorough product testing to ensure that customers get the best possible products. PCM tests cheaper competitor products to analyse their durability and quality. These tests continuously show that PCM customers are getting the best value for their money because the PCM team values high quality products.
With a quality first approach to doing business, customers can expect to get the very best when they use PCM products and services.
About PCM Transport and Handling
PCM Transport and Handling was founded in 1970 and the company provides high-quality products and services in the transport industry by supplying hydraulic equipment and products.
Quotation
Managing Director, Alice Phelan, commenting on the new facility said, "We are delighted to be able to offer customers added value services in these increasingly challenging times. The new engineering facilities will enable us to support customers far more comprehensively and present a complete quality service offer to back up our product and equipment range."
Source: https://thenewsfront.com/pcm-transport-and-handling-now-offers-shearing-and-sheet-metal-bending-services/
PCM Transport and Handling, originally PCM (Long Buckby) Ltd, was established over 30 years ago to meet a requirement within the transport industry for the supply of commercial vehicle hydraulic equipment, related products and services.
Wharf Works, Three Bridges Road
Long Buckby Wharf
Northamptonshire NN6 7PP
United Kingdom
+44 (0)1327 842808
https://www.pcmhandling.co.uk/