Share
Vitamin B12 (also known as cobalamin) is a vital nutrient that keeps nerve cells functioning at optimum levels as well as helping with red blood cell production and DNA synthesis. PatchMD has released a resource hub containing comprehensive information about vitamin B12. As leading experts in vitamin patch technology, the PatchMD team are always keen to educate people about the importance of certain vitamins and give advice on how to optimize health by balancing nutrients, and they hope that their website's B12 resource pages will benefit a lot of people.
Why is vitamin B12 so important?
If you've ever woke up feeling utterly exhausted and unable to get through the day, or find yourself forgetting things and becoming easily distracted, you might be experiencing the horrible effects of vitamin B12 deficiency.
Vitamin B12 is vital in helping you to keep your nerve and blood cells healthy, while also powering DNA production – but it's all too easy to let your levels fall below a normal level. As well as forgetfulness and fatigue, other symptoms of B12 deficiency can include dizziness, weak muscles, changes in vision, and an unusually smooth tongue.
Sadly, despite our reliance on vitamin B12 to remain healthy, our bodies cannot produce the nutrient, so we have to depend on food sources like clams, poultry, fish, eggs and milk to provide it for us.
Americans typically consume an omnivorous diet that usually supplies satisfactory amounts of vitamin B12. Despite this, deficiency remains a common problem thanks to the differences in intake and absorption. Age, medical conditions, certain drugs, and dietary patterns can all affect how much B12 your body can absorb and utilize – so, eating the right amount of B12 doesn't necessarily mean you're absorbing as much as your body needs to function.
The benefits of B12 patches
After reading up on the important benefits of B12, you may be wondering which is the best way to include this vital nutrient in your lifestyle. If you can't get the required amount of B12 from your food, there are 3 main ways to supplement your diet: through tablet supplements; through B12 injections; and through a B12 topical patch.
Tablet supplements are a common way to introduce more B12 to your body, but there are downsides to this method. Some people, for example, have health conditions that mean they can't absorb many nutrients through their gut. B12 injections are a reliable way to top up your B12 levels, but they can be costly if your insurance doesn't cover them and you'll have to remember to visit your doctor every time a shot is due.
If you're looking for a more effective and economical to treat your vitamin B12 deficiency, PatchMD provide a B12 patch that is latex, lactose, gluten and sugar free. These patches are a simple and straightforward way to properly absorb the nutrients you need without the burden of many pills or weekly B12 injections. If you're interested in this natural, low-maintenance way to recover your focus, boost your energy levels, and improve your health, just head to PatchMD's website and find out more.
More information
PatchMD specializes in creating vitamin patches that are proudly sourced and manufactured in the USA. To find out more about the company or to browse their range of high-quality vitamin supplement patches, please visit their website at www.patchmd.com. If you have any enquiries, give the team a call on 800 717 9401.
Useful Resources:
https://www.patchmd.com/b12-deficiency-the-troubling-symptoms-and-smart-solutions-b-98.html
https://www.patchmd.com/b12-shots-injections.html
https://www.patchmd.com/vitamin-b12-deficiency.html
https://www.patchmd.com/b12-energy-plus-topical-patch.html
Source: https://thenewsfront.com/patchmd-releases-resource-hub-containing-everything-you-need-to-know-about-vitamin-b12/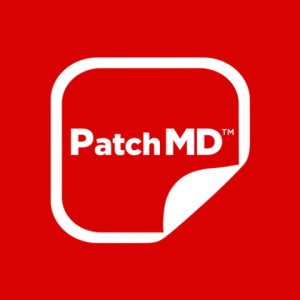 The founder of PatchMD, along with his team, has over 60 years of combined experience in both the over-the-counter pharmaceutical trade and the medical device products industry.This accomplished team was taken aback when they learned of the effectiveness and the…
750 Pilot Rd. STE. B
Las Vegas
NV 89119
United States