Share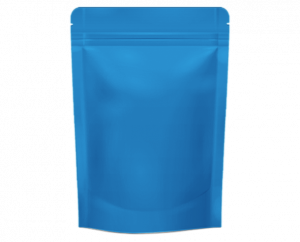 Polypouch is a globally renowned provider of pouches that are perfectly suited for a variety of industries and business needs. The experts at Polypouch can create custom stand up pouches in a range of finishes including aluminium stand up pouches, kraft stand up pouches, clear stand up pouches, spout pouches and many more. If you don't know which stand up pouch would be best for your products, then please don't hesitate to ask the team for some advice or samples – they are always happy to help!
Versatile pouches for your business
Polypouch has created a type of packaging that is incredibly versatile and convenient for businesses to use. Their stand up pouches are incredibly popular because they are easy to transport and store (they take up to 9 times less storage space in warehouses compared to other packaging types). They can be customised to suit your specific business requirements, so whether you need a high-strength pouch or one with a high moisture/oxygen barrier, Polypouch can use your ideal pouch materials as part of a bespoke or printed order. Polypouch's stand up pouches have many uses across a variety of industries, such as:
Baby food
Beauty products
Food products
Food supplements
Ground coffee and loose-leaf tea
Household essentials
Liquids
Pet food
Pharmaceuticals
The stand up pouches have a very flexible design, too; Polypouch is able to custom print pouches specifically for each of their clients, making it easy to showcase your brand to your own customers.
Great for your business and the planet
Polypouch staff care about your business, and they also care about the environment. The team believes in providing quality products and customer service to their clients, as well as working on ways to create a circular economy for all forms of flexible packaging. That is why they are actively working with industry partners to improve the environmentally friendly profile and impact of pouch packaging across the world.
If you're in the food and drink, pharmaceutical or beauty industry, you'll be pleased to hear that Polypouch's stand up pouches help to prevent waste because they guarantee a longer shelf life, protecting your products from oxygen, odour, UV light, outside moisture and bacteria. Ensuring the freshness of your product is, of course, also vital in terms of how your brand is perceived and how satisfied your consumers are.
It's good to know that lightweight packaging like stand up pouches can reduce your company's carbon footprint during manufacture and transportation, as well as saving you money for postage and transportation when compared with boxes, plastic pots, tins and glass jars. Additionally, Polypouch's stand up pouches help to reduce single use plastic waste, as they use just 40% of the plastic compared to bottles. So, what are you waiting for? Help to improve your company and the planet by contacting Polypouch today!
More information
Polypouch are a leading supplier of custom printed packaging and stand up pouches that help business owners make their brands stand out from the competition. To find out more about Polypouch and browse their range of packaging products, please go to their website at www.polypouch.co.uk. The team are always on hand to advise you on the best options to promote your products, so feel free to get in touch by phoning +44 (0)203 475 3456 or by emailing [email protected].
Source: https://thenewsfront.com/make-an-impact-using-polypouchs-stand-up-pouches-for-your-business/
Many SME's need flexibility with their suppliers and Polypouch endeavours to support all types of businesses from startups to household names. You can rely on Polypouch to be fully transparent throughout the process and will always advise the best options…
1 Metropolitan Station Approach
Rickmansworth Road
Herts
Watford WD18 7FR
United Kingdom
+44 (0)203 475 3456