Louis Smith SEO Launches E-commerce And Shopify SEO Consultancy Service That Focus On Conversion And Revenue Optimisation
prime5erve
Share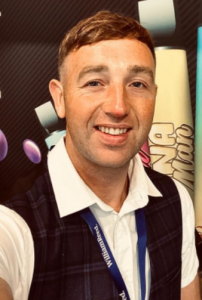 Manchester, United Kingdom – Over the years, Louis Smith has used his SEO expertise to help small to medium-sized businesses, as well as a selection of fortune 500 companies, reach the top of Google search and increase their organic revenue.
Louis is now using his specialist SEO knowledge to launch a high-impact e-commerce and Shopify SEO service for companies that focuses on conversion and revenue optimisation by following several successful SEO strategies that improve search engine exposure.
With Louis's tactical e-commerce SEO roadmap, he can advise your company on the best way to build links, boost brand awareness, improve your product rankings, increase sales, and help you efficiently deliver your products and services to your target customers on Google.
E-commerce SEO Specialist
E-commerce SEO services are the best way to make sure that your Shopify or e-commerce website is set up for success.
While many fledgling e-commerce businesses believe that their target customers will just find their website and products on Google, the reality is that without implementing proven SEO techniques, you may lose potential customers who find it difficult to locate your site or who might turn to your competitor if their website ranks higher in the SERPs (Search Engine Results Pages).
As a specialist Ecommerce SEO consultant, Louis helps you pinpoint the relevant content to display on your website so your customers can easily find your products or services, and as a result, boosts your organic traffic and potential for earning higher revenue.
Some of his e-commerce SEO services include:
Whether you are a large company or small business, Louis can help you create topical authority with content marketing that increases rankings, traffic and sales.
Links are essential for ranking your website on Google, but it is important that you only utilise quality links.
Louis makes sure that each link is a digital asset for your brand and gives your website the best opportunity to rank highly in the SERPs.
Content Rate Optimisation (CRO)
If you are searching for a way to boost and convert your traffic, then Louis can aid your business in content rate optimisation by analysing data, creating A/B tests, and customising your site.
With Louis's uniquely personalised and realistic SEO strategy, he can help you implement the changes that will aid you in meeting your organic traffic goals and increasing sales on search engines.
Shopify SEO
Shopify is an online sales platform and an ideal option for people who want to start their own online store but don't have the necessary experience needed for coding.
The website is easy to set up and use, which allows businesses to quickly get started selling products without needing to initially invest too much time or money.
Although, without a data-driven plan, even on such a simple website as Shopify, you run the risk of your company falling behind your competitors as Shopify and e-commerce SEO is about reaching the proper audiences as they go through your sales funnel and complete a conversion experience, not just about increasing traffic.
With extensive expertise as a Shopify SEO consultant, Louis will create a data-driven e-commerce SEO strategy that uses his years of SEO agency experience and takes into account your other marketing channels.
This strategy will increase your online visibility and allow you to build niche-related and PR (Press Release) links on real websites that will help your site's pages rank and ultimately boost your bottom line.
More information
To find out more about Louis Smith SEO and to see a complete list of his e-commerce and Shopify SEO consultancy services, please visit his website at https://www.louissmith.co.uk/.
Source: https://thenewsfront.com/louis-smith-seo-launches-e-commerce-and-shopify-seo-consultancy-service-that-focus-on-conversion-and-revenue-optimisation/
Louis Smith started with a computing degree learning to code and build website. Then, his career quickly changed when he fell into marketing, more importantly, SEO.
Manchester
United Kingdom