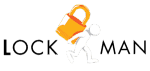 Lockman 247 – Stoke on Trent: The Expert Locksmiths Who Get You Out of Trouble When Locked Out
prime5erve
Share
Nobody expects to lose their keys, be the victim of a burglary or be stuck outside their home or business with no way of gaining access. It can be a distressing time, and until the issue is resolved, may cause anxiety and worry.
Lockman 247 – Stoke-on-Trent are a team of specialist locksmiths with years of experience in helping people when they most need it. With glowing 5* reviews and happy customers, they've separated themselves from competitors by hiring the best staff, being available 24/7 for emergencies, and going above and beyond when it comes to customer service.
Below, we outline why Lockman 247 – Stone on Trent are the team to call when you need a locksmith:
They can handle locks of all shapes, sizes, models, and technologies
In today's day and age, locks come in all manners of mechanisms, brands and even technologies (such as those that use access codes via a screen). When you're locked out of your home or business, the last thing you want is somebody to turn up and not have the right tools or experience to get you back inside.
Lockman 247 are a team of knowledgeable and experienced locksmiths in Stoke on Trent. Specialising in a large array of locksmith skills, from getting you in via non-destructive methods to opening UPVC doors when locks have failed, there's no challenge to big or small.
They offer 24/7 emergency locksmith services
Need an emergency locksmith in Stoke-on-Trent but don't know who to call? Lockman 247 can answer lockout calls 24 hours a day, 7 days a week.
They can be with you in as little as 20-60 minutes, meaning you won't have to wait long to regain access, and will turn up in their recongisable orange and silver vans, fully stocked, ready to face whatever lock emergency you are currently facing.
They are CRB checked, for your peace of mind
When you have a lock emergency, it can feel like a sensitive situation. Essentially, you're dealing with the security of your home, and you'll want to work with somebody who you can trust with the information you pass on regarding your keys, locks, and security systems.
The locksmiths at Lockman 247 Stoke-on-Trent are CRB (Criminal Records Bureau) checked, and this helps to provide you with peace-of-mind when calling upon their services.
They fit locks there and then – including anti snap locks
Sometimes you'll need locks replaced there and then. Whether a burglary has taken place, you've just moved into a new home and you're unsure how many keys exist for the property, or you've lost your keys and you're worried about others gaining access, the best thing to do might be to replace the locks completely.
Lockman 247 Stoke-on-Trent can replace your locks there and then, finding a brand, model and mechanism that suits your budget and requirements. They also fit anti snap locks, which are perfect in the fight against burglars.
They are well known in Stoke-on-Trent, with a strong reputation for quality service and customer care
It's great to know you'll be getting a quality service by expert locksmiths, but what you'll also be pleasantly surprised by is the professionalism, level of communication and outstanding customer care that each and every one of their team exhibits.
The founder of Lockman 247 Stoke-on-Trent has a strong background in customer service managerial roles, and this is something he wanted himself, and all of the team at Lockman 247, to excel in. This has resulted in happy, loyal customers, who cannot speak more positively about their experiences with the team.
Need a locksmith Stoke?
The easiest way to see how much customers praise the services provided by Lockman 247 is to head online and read their reviews. Whether they've lost their keys, their locks have been damaged and are unusable, or they simply need a way to regain access to their premises, the qualified lock engineers at Lockman 247 are always on time, efficient, and get the job done to an exceptional standard.
More Information:
Lockman 247 Stoke-on-Trent are specialist locksmiths. With strong experience is customer service, they pride themselves on the reputation they have built and the loyalty of their customers, always ensuring that they are quick to respond, listen to your needs, and get you out of trouble when you're locked out. For more information, visit the website: https://lockman247.co.uk/locations/stoke-on-trent-locksmith/
Source: https://thenewsfront.com/lockman-247-stoke-on-trent-the-expert-locksmiths-who-get-you-out-of-trouble-when-locked-out/
Lockman247 is a premium locksmith service that is available 24-hours a day and 7 days a week, as the name suggests. We offer emergency call-outs so we can deal with your inquiries in the shortest possible time.
8, Marlborough Square
Fenton
Stoke-on-Trent ST4 3QQ
United Kingdom
01782 908 321
https://lockman247.co.uk/locations/stoke-on-trent-locksmith