Share
Everyone wants a home or work environment that's enjoyable to be in. However, some spaces fall short of our ideal with draughty doors, windows that rattle in bad weather, or other such common issues.
Flores Construction offers a variety of construction-based services in the Baltimore, Maryland area. Whether you are fully renovating your space or simply installing new doors and windows, you can rely on the talented and friendly Flores Construction team to provide you with high-quality workmanship and first-class customer service. With their help, you can instantly update your home or workspace and make your money stretch further for the amazing results you get.
Professional, affordable, durable
If you're searching for stylish new window and doors, or perhaps want to complete a bigger remodeling project for your home or office, then look no further than Flores Construction, Baltimore. The company offers reliable and professional window and door installation services to meet every requirement.
For years, the Flores Construction team have been helping homeowners and business owners select and install top quality windows and doors that are suited to every style and budget, all the while consistently offering great value for money and exceptional customer service. The company offers a variety of different types of glass for their window installations, such as clear, frosted, tinted, or even etched. This ensures that there is something to suit every customer's unique sense of style and privacy or security needs.
When it comes to doors, Flores Construction once again always strives to meet your design, efficiency and security requirements in your home or office. From start to finish, Flores can guarantee an exceptional service; every team member has the knowledge and professional expertise to perform tasks safely and efficiently, and will carry out the necessary work with utmost respect for you and your property.
A wise investment
Flores Construction knows that replacing draughty old doors and ill-fitting windows is a great investment in your home or place of business. By doing this, you can not only easily update your space on a budget, you can also:
Save you money on bills

Flores Construction offer energy-efficient windows and doors to help reduce the cost of heating and cooling your home, meaning you can spend less on bills.

Protect your home

Ill-fitting windows and doors can be a security risk, so help keep your home safe with professionally fitted, updated windows and doors.

Keep your home cosy for a long time

Flores Construction provides customers with certified glass that is easy to clean and durable enough to last for years to come. Flores Construction guarantee durable materials which are designed for long term use so you will not have to deal with having to replace the doors frequently.
So, if you're in need of door replacement Baltimore, MD or window installation Baltimore, MD, reach out to the team today!
More information
Flores Construction is an expert renovation company based in Baltimore, MD, specializing in window and door installations. For more information, you can visit https://floresconsinc.com/. If you would like to request a free quote or arrange a no-obligation consultation about your design options, you can email [email protected] or call the team on (410) 705 2590.
Source: https://thenewsfront.com/flores-construction-specialists-in-window-and-door-installations-and-home-renovations/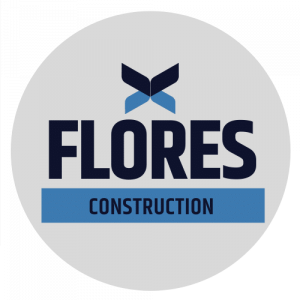 Flores Construction offers a variety of construction-based services in the Baltimore, Maryland area.
4613 Eastern Avenue
Baltimore
Maryland 21224
United States
(410) 705 2590