Dental professionals consider using UV technology to safely reopen and cope with fear and anxiety
prime5erve
Share
A study showed the psychological effects COVID-19 has had on dentists across the world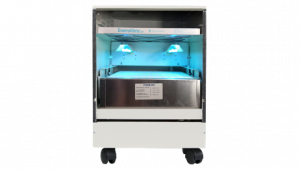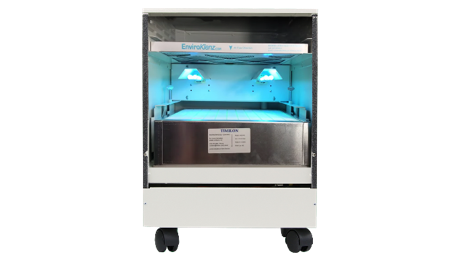 BONITA SPRINGS, Fla. (June 4, 2020) – A recent online study surveyed dentists in 30 different countries in order to assess the psychological effects COVID-19 has had among dental professionals. The survey assessed their levels of anxiety and fear of contracting the disease while working during the pandemic, as well as the dentists' knowledge about practice modifications to combat COVID-19.
After analyzing the responses of over 600 dental professionals, the study concluded that 78% feared the devastating effects of COVID-19. Other findings showed that even though 90% of the respondents were aware of recent changes in protocol, only 61% said their practices have amended treatment protocols for infection control.
To cope with the anxiety and fear, dental professionals should keep attending dental continuing education sessions and workshops to help them understand the new guidelines in place. As practices are considering enhancing technology to clean their facility and protect staff and patients, a rising method is the use of UV technology to sanitize the air in dental offices.
UV air purifiers are an affordable, efficient, and proven way to combat droplets in the air, fairly common in dental offices since daily procedures can easily transmit viruses from person to person through airborne particles.
"The EnviroKlenz UV Air Purifier utilizes a medical-grade HEPA filter to trap 99.99% of particles in the air, and UV-C lights with germicidal destruction that shine directly onto the collection side of the HEPA filter, maximizing exposure time and deactivation efficiency," said George Negron, VP of Operations at EnviroKlenz, an air quality company.
The UV-C technology has been proved to be efficient against viruses and bacteria, and is being used by multiple dental offices across the United States. Some state departments, like the Illinois Department of Public Health, require oral health facilities to use "portable operated HEPA filters of appropriate size, placement, and maintenance (…) as well as a properly and maintained UV system."
For more information, visit the EnviroKlenz and American Dental Association (ADA) websites.
Source: https://thenewsfront.com/dental-professionals-consider-using-uv-technology-to-safely-reopen-and-cope-with-fear-and-anxiety/
Timilon Corporation was founded in Fort Myers, Fla., and is the parent-company of EnviroKlenz®, OdorKlenz®, and FAST-ACT®. Timilon is an innovative and rapidly growing company focused on personal air quality, surface decontamination, and engineered solutions.  The company provides destructive adsorption technologies…
24301 Walden Center Drive Suite 101
Bonita Springs
Florida 34134
United States
239 294 1341
https://enviroklenzairpurifiers.com/