Armis Protect Offers Excellent Roof Cleaning and Maintenance Services to Keep Homes Looking their Best
prime5erve
Share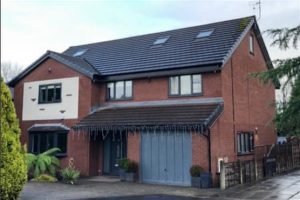 Armis Protect are proud to offer a range of cleaning and maintenance services to make sure their customers' rooftops and driveways look amazing and last for years to come. Armis Protect use protective products and techniques to fully weatherproof your home and ensure you get the most out of your existing fixtures and fittings. They understand that every single roof is different, and therefore tailor their approach to each job they take on.
Armis Protect is your closest ally in the battle against dirt, debris, weather damage, moss and countless other issues homeowners face. From regular cleaning to occasional maintenance and repairs, they are always on hand to offer you all the help you'll ever need to make your roof look as good as new. You might think that exceptional service comes at a huge cost, but you'd be wrong in this case. Armis Protect take pride in the fact that they support their customers with clear and competitive pricing, so their customers don't have to fear uncovering any sneaky hidden fees when they sign up for any of the services on offer.
More than just a cleaning company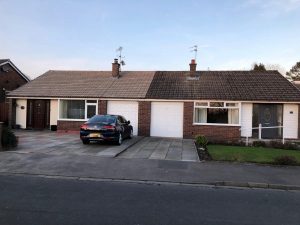 As their name suggests, Armis Protect is on a mission to give your home that extra level of protection so that you can save serious money on maintenance in the long run. They are proud to offer their customers tailored services to meet their needs such as general roof inspections, general cleaning services, roof pressure washing, weatherproofing, antifungal washing, mortar repointing and roof repairs. They also provide a Moss Removal Service (to help prevent moss from coming back and causing additional damage to your roof) and – look at this – even a Driveway Cleaning Service!
Armis Protect ensure the whole team use the very best tools and products in the trade to complete these services to a high standard. So, if you're looking for first-class roof protection, cleaning and maintenance services then look no further.
Roof cleaning and maintenance: A smart investment
Investing in protective and preventative care for your roof can potentially save you thousands of pounds in the long run. When all is said and done, your roofing needs to be safe, secure and able to withstand the very worst that nature can throw at it. With this mind, if you decide to invest in the comprehensive cleaning, maintenance and protection services offered by the experts at Armis Protect, you can rest easy in the knowledge that your roofing system is in safe hands. After all, it's their job to guarantee you're left with a roof that not only looks the part, but is also resistant against all those potential issues that can mean hefty fees for you later down the line.
Roof cleaning and maintenance can sometimes be tempting to try yourself, but it really is worth investing in specialist help when it comes to your roofing system. Roof pressure washing is one of the best ways to get even the dirtiest of roofs clean – when done by professionals with the knowledge and tools required. If a non-professional attempts to pressure wash their rooftop, it's very likely that tiles will be damaged incurring expensive repair fees. So, if in doubt, do yourself a favour and hire an expert!
More information
Contact Armis Protect for attentive and comprehensive cleaning services as well as protective coating and maintenance care. You can find out more information on their website https://www.armisprotect.co.uk/ where there's a contact form to fill out if you wish to enlist their services. If you let them know exactly what you need, they will be more than happy to set up an ideal plan of action for you. Alternatively, you can email the team at [email protected] and see how they can tailor their services to suit you and your home.
Other resources
https://www.armisprotect.co.uk/cleaning-cost/
Source: https://thenewsfront.com/armis-protect-offers-excellent-roof-cleaning-and-maintenance-services-to-keep-homes-looking-their-best/
Armis Protect be your closest ally in the battle against dirt, debris, weather damage, moss and more besides.  From thorough cleans to occasional pressure washes, protective coats to moss removal, we're here to offer you all the help you'll ever…
35la Water Lane
Wilmslow
SK9 5AR
United Kingdom
https://www.armisprotect.co.uk/