Share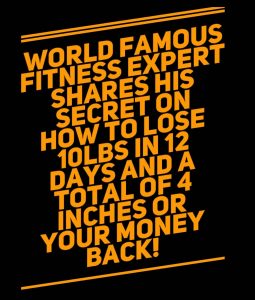 California, USA – Leo Costa Jr. has been a prominent member of the bodybuilding industry for nearly four decades and is now using his years of experience of maintaining optimal health and fitness to give you his insider secrets on how to lose weight fast.
With years of performing as a professional athlete, Leo Costa Jr. knows the importance of providing your body with the correct nutrition and diet to reach your desired weight or personal fitness goals.
He has shared his knowledge and fitness teachings in books, podcasts as well as information products, and now has designed the effective and fast weight loss system: The Lockdown, that is a six-week structured program intended to give you impressive results.
The Lockdown
Are you looking to lose weight fast?
Regardless of your age, weight or current fitness level, Leo Costa Jr. has designed a powerful six-week weight loss system that utilizes the key components of his successful diet and exercise regime from being a world class bodybuilder to help you achieve the body of your dreams.
After trying many different diets, expensive weight loss products or attempting demanding exercise programs, it can sometimes seem like those last few pounds are impossible to lose.
This is why Leo Costa Jr. has not only tailored a specialized weight loss system that has shown to be effective in shifting those extra pounds, but it also includes his coveted bodybuilding secrets that are guaranteed to help you get in shape.
How The Lockdown Weight Loss System Works
The Lockdown is a six week structured weight loss system that is broken down into two sections:
First Section – This part lasts two weeks and is often referred to as the 'shock and awe' stage due to the ultra-low-calorie count that you will consume. The idea behind only eating a minimal number of calories (with the total varying between male and female clients) is to shock your metabolism systematically and temporarily into 'fight or flight' mode. This bodily response is an automatic physiological reaction that immediately revitalizes your metabolism to perform more efficiently.
Second Section – The next section of The Lockdown program, also referred to as the 'metabolism rebuilding' stage, lasts a total of four weeks and is designed around slowly increasing your caloric intake, so that it influences your metabolism to function at a much higher level than before.
The end goal of The Lockdown weight loss system is for you to be able to consume more calories while still maintaining a much better physical condition.
This approach can be adopted by both men and women who are looking to reset their mind and body and who want a long-term solution for their weight loss issues. The only requirements that Leo Costa Jr. asks for before you commit to the program is that you have a functioning thyroid and that you are coachable. For example – you will follow his instructions, as well as only consume the list of food and drink mentioned in the diet.
While the Lockdown weight loss system is safe to follow it is a very advanced diet and individuals will first have to be pre-qualified on LeoCostaJr.com.
Then all it takes is a strong mindset, commitment, and perfect willingness to follow The Lockdown fast fat loss program and to get on the path for your optimal health and fitness.
DM Leo now to see if you qualify for this revolutionary fat loss program
559-901-9395 message: lockdown!
More information
To find out more about Leo Costa Jr and The Lockdown weight loss system, please visit his website at https://www.leocostajr.com/.
Source: https://thenewsfront.com/world-famous-bodybuilder-legend-leo-costa-jr-helps-you-melt-fat-fast/
Leo Costa, Jr. was born the oldest of three siblings and raised on a family dairy farm in Visalia, California.
1657 E Prosperity Ave
Tulare
CA 93274
United States
559 901 3728