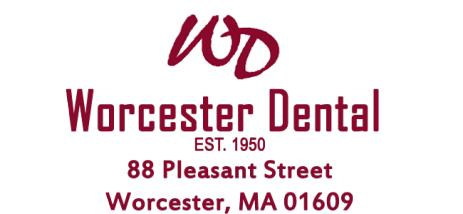 Worcester Dental Associates Founder Obtained One of the First Denture Teeth Manufacturers Patents in 1951
prime5erve
Share
Worcester MA denture specialists at Worcester Dental Associates recently celebrated the 68th anniversary of it's founder receiving one of the first denture teeth patents.
Melvin Budish, the Founder of Worcester Dental Associates was awarded a patent in 1951 for the "Manufacture of False Teeth."
The patent was filed on December 17, 1949 and was approved and granted by the United States Patent Office on September 4, 1951 as patent # 2,566,652.
These teeth were not only used by Worcester Dental in the 1950's, 1960's and 1970's, but were sold and used across the country.
The purpose of the patent was to improve the manufacturing process and appearance of "false teeth," as denture teeth were previously referred to. Mr. Budish's invention had the objective of manufacturing false teeth to look as natural as possible without the cost and limitations of having to make them individually by hand. Since natural teeth have many different discolorations, imperfections, striations and transparent tips, the available denture or "false" teeth at the time did not look like natural teeth. Making them by hand was too costly, so Mr. Budish invented a technique for making molded denture teeth that looked more like natural teeth.
The invention was a three piece molding system. The first piece was a base with cavities to mold the lingual and rear aspects of teeth. The second "trimming" die piece was used to initially mold the teeth, and the third and final piece was a die to create the final trimming of the labial (outside surface that shows) and allowed for adding a more transparent enamel material to the die to give the teeth a more natural appearance.
See the full patent here: https://patentimages.storage.googleapis.com/46/8a/06/7f8781f2d52f70/US2566652.pdf
Mr. Budish moved to Worcester as a young child and remains a Worcester resident at the age of 103. He established Worcester Dental Associates in 1950, and worked there until his son Steve Budish took over in 1990.
"Worcester Dental Associates is very proud of our history in the evolution of dentures. We continue our commitment to offering the latest technology for dentures Worcester and all other types of dental prosthetics and restorations to our patients to ensure comfort, functionality and cosmetic appeal," states Steve Budish.
For more information about Worcester Dental Associates, visit: https://www.worcesterdental.net
Source: https://thenewsfront.com/worcester-dental-associates-founder-obtained-one-of-the-first-denture-teeth-manufacturers-patents-in-1951/
At Worcester Dental Associates our philosophy is to provide treatment to the whole person – with a special focus on how your teeth and gums relate to your total body health.
88 Pleasant Street
Worcester
MA 01609
United States
(508) 798-0627
https://www.worcesterdental.net