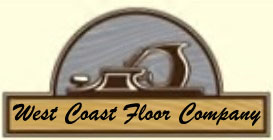 West Coast Floor Company Specialize in Hardwood Refinishing and New Installations in Napa
prime5erve
Share
West Coast Floor Company specialize in hardwood refinishing and new installations. The Napa hardwood floor company has 2 locations, one in Vallejo and one in Napa.
West Coast Floor Company is a top hardwood floor specialist in Napa, CA.
We are a family-owned, family-run, second-generation flooring company. Although we are a hardwood floor specialist, we have a wide range of experience and can help you with all of your flooring needs. Our service area spans from Vallejo into Napa County, Sonoma County, American Canyon, Benicia, Concord, Martinez, Walnut Creek, Danville, Alamo, and more.
For hardwood flooring in Napa, CA, West Coast Floor Company will assist you and provide you with hardwood floors that are elegant, warm and long-lasting. The hardwood floor refinishing company in Napa emphasize the benefits of installing hardwood floors, one being the added value to your home.
Unlike carpets, hardwood floors give a home an elegant and superior look, increase the value of the home and never go out of style.
Hardwood floors require no more maintenance than carpets, tile, laminate, or vinyl flooring, it requires little more than sweeping and vacuuming, and an occasional mopping with a hardwood floor cleaning product.
There are very few flooring products that maintain their value over time, like hardwood flooring. Hardwood flooring can be refinished and restored to looking brand new.
In the West Coast Floor Company showroom in Vallejo – open by appointment only – you will find a variety samples of different types of wood including oak, hickory, elm, and birch in different colors, grains, board widths, and patterns.
One of the best features of choosing hardwood floors that appeal most to you and fit your lifestyle is that one is only limited by imagination. Since the natural qualities in hardwood vary so much, you'll never see another floor, exactly like yours.
When choosing an installer for your hardwood floor, you will want to find a company like West Coast Floor Company who has a team of trained and experienced specialists in both new installation and refinishing.
The hardwood floor specialists understand that an excellent installation is vital to the longevity of the floor. Their mission is to provide each customer with floors that will last a lifetime.
The installation of hardwood flooring is an essential step. Proper nails and nailing schedules, as well as glue and other products, are needed to create an ideal installation. When the installation is done correctly, a floor can last for decades or even a century.
West Coast Floor Company cannot control how the floor will be cared for by the customer but can eliminate warping and gapping with proper installation. Your floor should be a part of your home for you to enjoy, and West Coast Floor Company always make sure to use the right installation technique.
The main goal of West Coast Floor Company is to help you design and build the perfect floors you have always envisioned but also to help make the process easy and enjoyable for you. The hardwood floor specialists have an excellent reputation with many satisfied clients, due to their attention to detail, excellent communication, and their honest nature.
Call https://www.westcoastfloorco.com/napa-hardwood-refinishing-installation today at (707) 864-2199 for a visit to their showroom or a your free in-home consultation. They will discuss your options for hardwood flooring and refinishing whether you are living in Napa, Vallejo or nearby cities.
Source: https://thenewsfront.com/west-coast-floor-company-specialize-in-hardwood-refinishing-and-new-installations-in-napa/
WEST COAST FLOOR COMPANY, your hardwood flooring specialist is located in Downtown Vallejo CA at 420 Virginia St. Suite 1A where we have a showroom available by appointment only.
135 Camino Dorado Ste 11
Napa
California 94558
United States
707 864 2199
https://www.westcoastfloorco.com/