UPVC Painting Offers Commercial and Domestic Painting Services to Give Homes a Fresh Lease of Life
prime5erve
Share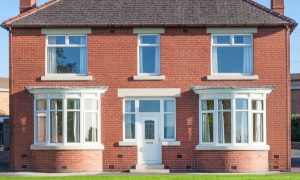 UPVC Painting are a professional painting service based in Wilmslow who undertake both commercial and domestic projects. Their specialist team of experts are available across the region at short notice to breathe new life into your UPVC doors and windows. They have worked tirelessly over the years to transform and improve homes for their customers, and they have noticed that UPVC painting is only becoming more and more sought-after by homeowners who are keen to update and add value to their properties in a competitive housing market.
UPVC Painting guarantee a reliable, professional service every time, and it is important to them that their customers trust them with looking after something as valuable as their homes. This is why they offer all customers the opportunity to get a free, no-obligation quote for total transparency before starting a project to make sure they feel comfortable with proceeding. This means there are no nasty hidden fees once work has begun, so customers can rest easy knowing they are in trustworthy hands.
Affordable UPVC painting that is tailored to your needs
Because UPVC Painting offers both domestic and commercial painting services, they can help you whatever your situation. Maybe your conservatory at home needs a fresh paintjob, or your office windows need revamping, or your school's doors require spray painting – the team is on hand to get the job done.
Whether you wish to update any old and faded paintwork with a fresh coat, or you are keen to spray your UPVC doors (https://www.upvc-painting.co.uk/doors/) and windows an entirely different colour for the season to come, painting UPVC windows is quick, easy and affordable. UPVC Painting has a whole catalogue of colours in various hues available, allowing you to choose your ideal shade that perfectly complements your home.
Update old UPVC paintwork to protect and improve your home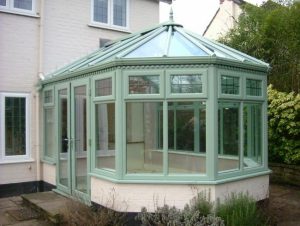 Sometimes UPVC fades over time due to ultraviolet rays damaging the surface, making it seem dull and lifeless. This can look very unsightly and harm a home's appearance if left as it is, which is why there is never any harm in giving your UPVC doors and windows a new lease of life. What's more, in giving your windows, doors and even garage doors (https://www.upvc-painting.co.uk/garage-doors/) a fresh coat of paint, you can actually protect them from damage later down the line!
UPVC Painting recommends spray painting old UPVC fittings, which will save you money in the long run as you will not have to make any serious repairs or replacements for a long time in future. This means you will also receive a guarantee that any spray paint used will last for years to come. What's more – check this out – the team's window spray painting service is carried out using high-quality professional tools and the very best brands of ultraviolet-resistant paint, allowing them to transform the entire look of your home exterior in a matter of minutes and keep it looking fresh for as long as possible.  
More information
For more information about UPVC Painting, please visit their website at http://www.upvc-painting.co.uk/ and see how their services can help you. After all, you might be amazed what a difference a high-quality, professional paintjob makes! If you would like to receive a free no-obligation quote, please fill out the contact form on their website, or for other enquiries please get in touch at [email protected].
Source: https://thenewsfront.com/upvc-painting-offers-commercial-and-domestic-painting-services-to-give-homes-a-fresh-lease-of-life/
UPVC painting is becoming more and more sought-after by homeowners and families who are keen to bring their properties into the modern age.
35ah Water Lane
Wilmslow
SK9 5AR
United Kingdom
https://www.upvc-painting.co.uk/