Share
Tree Menders of Toronto has expanded their service area to include all neighborhoods of the largest city in Ontario – from High Park to Danforth Village, from Downsview to Toronto Islands. Since launching in 2019, Tree Menders of Toronto has provided both residential and commercial clients with fast, flexible, and affordably priced tree removal services.
Evan Torchio, the founder and CEO of Tree Menders, said, "We are really pleased to be able to serve the people of Toronto. All of our arborists are trained and knowledgeable in all aspects of arboriculture and are never going to recommend a service that isn't absolutely necessary."
Maintaining your assets while ridding you of liabilities
Trees are usually considered assets to properties, but certain factors can unfortunately transform these assets into dangerous liabilities. Tree Menders of Toronto work hard to make sure that any trees on your property are healthy, safe, and beautiful — and that they will remain an asset to your property for many years to come.
The Tree Menders team understands that every client has specific needs, so whether you are seeking routine tree care, or you have a specific "problem tree" that needs professional attention, they are on hand to help! The team can provide comprehensive, flexible options for services to meet the needs of every client. Some of their services include:
Arborist services – different trees have different needs, and Tree Menders can help you identify these needs to ensure your backyard thrives
Professional tree removal and cutting – if a tree has turned into a liability or is simply in the way of you renovating your backyard, Tree Menders can help you get rid of it
Tree planting – to help you create an oasis full of flourishing flora
Tree maintenance – routine care to ensure your trees maintain their health and beauty
Tree risk assessment – if you are worried about a specific tree on your property that looks unhealthy or damaged, Tree Menders can help by conducting a professional risk assessment
Stump grinding and removal – to help you get rid of unwanted tree stumps on your property
An expert team who put you first
Tree Menders of Toronto has a team of expert tree surgeons who are committed to providing reliable and affordable services for both residential and commercial properties. The expert arborists have extensive experience in the industry and a real passion for their work, and they have mastered the very latest and best techniques to give their clients amazing results time after time.
The entire Tree Menders team endeavors to provide quality services to every customer and go the extra mile, as evidenced by their five-star rating on Google, and staff always strive to give value to every local community they serve. It is important to understand that working with trees can be dangerous, which is why it is best left to the experts. The team at Tree Menders is experienced, educated, and insured – plus workers are always supplied with the correct equipment and tools to get the job done safely and to a high standard.
More information
Tree Menders of Toronto offers residential and commercial arborist services, including tree planting, tree maintenance and tree removal Toronto. Its staff are passionate about the arboriculture industry and strive to always provide the best service possible to their clients. You can find out more about the company by visiting https://www.treemenders.ca/toronto/. For any inquiries, you can get in touch by emailing [email protected] or by calling (647) 370 9212.
Source: https://thenewsfront.com/tree-menders-an-expert-arborist-company-is-expanding-its-services-in-toronto/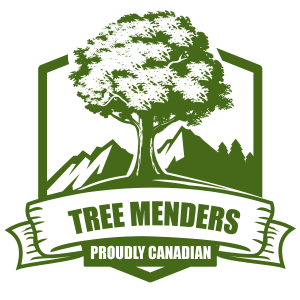 We love taking care of trees! They're more than just our business—they're our passion. Tree Menders takes great pride in our experience, quality work and excellent customer service.
320 Richmond Street East
Toronto
Ontario M5A 2R3
Canada
(647) 370 9212
https://www.treemenders.ca/toronto/