Share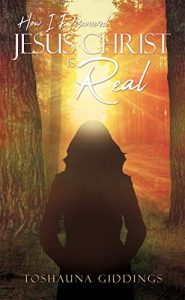 Toshauna Giddings has just released a new book called 'How I Discovered Jesus Christ is Real.' How I Discovered Jesus Christ Is Real is a book about how the author Toshauna Giddings came to the understanding of God being real through life's experiences, and how they got her to where she is today.
Some of Toshauna's beliefs stem from the fact that, like everyone in life, we are all put to the test, and the author believes that we are given these 'tests and trials' in life to get us to where we were destined to. The author further explains that this allows us as individuals – 'to share those experiences with others that might be struggling to use as encouragement for them to get to their path predestined.'
Toshauna's Discovery of Jesus Christ
In the book, Toshauna Giddings writes passionately about how she found out that Jesus is 'Real' and how her journey to discovering Jesus began- "In our lives, we're faced with many struggles and hardships, some that we overcome very easily and others that may cause us to buckle. Throughout my life, I have also faced my share of struggles. Some that made me wanted to take my life and end the race. But it wasn't until I had an encounter with Jesus Christ that I found the key to go through life's struggles with peace of mind and overcome."
This is true for many Christians, and it's why Toshauna wrote this book when she first discovered Jesus is real, she found the strength to deal with the hardships in everyday life and 'overcome' the struggles we as a society are always faced with.
One exciting part of the book, Toshauna, discusses how Christ – 'will reveal Himself to you in such a way that will cause You to desire him more. However, you can never fully experience Jesus Christ by standing on the side-lines, because you will not understand how He operates or the principles.' That is how Toshauna discovered he is real, that, unless you fully invest yourself in learning and experiencing who he is, you will never honestly know Jesus Christ.
according to the Bible being a Christian is not about condemnation and judgement however it's simply a friendship,  that is, of course a friendship with Jesus Christ. As Toshauna Giddings discusses in her book, once you have discovered Jesus and begin have  encounters with him, it will be the advancement of a great relationship.
More information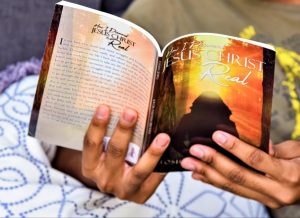 The new ebook 'How I Discovered Jesus Christ is Real' is available for purchase on Amazon https://www.amazon.com/How-Discovered-Jesus-Christ-Real-ebook/dp/B07YNYP8M4/ref=sr_1_1?dchild=1&keywords=9781545673416&qid=1594042464&sr=8-1 with the Kindle Edition only $5.07 and the paperback priced at just $5.14. If you have an account with Amazon, you can read the Kindle version on Amazon's free app. Buy now with only 1 click or take a look at the preview of the ebook provided, which shows the table of contents and the topics discussed throughout the ebook.
For any questions or queries about the ebook, please do not hesitate to send an email to Toshauna Giddings at [email protected] and discuss your religious views further about your experience with Jesus Christ.
Source: https://thenewsfront.com/toshauna-giddings-releases-new-book-how-i-discovered-jesus-christ-is-real/
TAG Christian Group Inc. is taking the Gospel to the world. This evangelism vehicle's aim is to seek the lost and inspire souls through our many resources. Wherever you are and whatever you're going through our aim is to guide…
United States
929 410 4238
https://www.facebook.com/toshaunaAgiddings/