Share
The legal team at THE702FIRM Injury Attorneys has more than 130 years of combined experience representing clients in a wide range of personal injury cases. As Las Vegas Personal Injury Lawyers, they focus their practice on resolving claims for people hurt in all sorts of accidents, including motor vehicle crashes, dog bites, slip and falls, and other catastrophic events. To date, the firm's accomplished lawyers have managed to recover over $115 million on behalf of their clients, all thanks to the commitment and determination they put into every case.
If you've been in a car accident, truck accident, motorcycle accident, or suffered another type of personal injury, the experienced team at THE702FIRM Injury Attorneys can help. All initial consultations are free with no obligation. There are no upfront costs and no fees unless they win your case.
On your side during difficult times
Insurance companies often try to minimize or dismiss what injured victims have gone through in order to avoid paying full compensation. This won't happen if you're working with THE702FIRM Injury Attorneys. They're on your side every step of the way, ensuring that you are not pressured to settle for anything less than full and fair compensation for your losses.
The firm's attorneys work tirelessly to understand the full extent of your injuries and how they will impact your life. Their mission is to help you receive compensation that covers all past, present, and future losses so you're not left empty-handed if unexpected expenses arise further down the line.
Immediate, convenient assistance to those in need
You shouldn't have to worry about making the trip to a lawyer's office when you're recovering from your injuries. The lawyers from THE702FIRM Injury Attorneys are happy to meet with you in your home, at the hospital, or another place that is convenient to you. Free consultations are available 24/7 as well as same-day appointments outside of traditional business hours. When you're down, you can count on THE702FIRM Injury Attorneys to be there for you.
Once hired, the firm's lawyers immediately begin work on your case so that all evidence is preserved and your injuries are properly documented. They know that time is of the essence in injury cases, so they work diligently to ensure you have the best possible chance of receiving maximum compensation.
A clear, thorough approach
From the start, THE702FIRM Injury Attorneys will listen to all of your concerns, answer every question, and guide you through any of the obstacles you face in your personal injury claim. The firm's attorneys work hard to collect and organize the evidence needed to build a strong and persuasive case for compensation. This includes conducting a thorough investigation to determine all responsible parties, often working with accident reconstruction professionals and other experts to strengthen your case for compensation. Then they will represent you in negotiations for a settlement that takes all of your needs into account. In short, they manage every aspect of your legal battle, allowing you to focus on your recovery.
More information
THE702FIRM Injury Attorneys are legal professionals who are dedicated to securing successful outcomes for their clients. To learn more about the firm, visit their website at https://the702firm.com/.
Schedule a free consultation by calling (702) 776-3333 or filling out an online contact form.
Source: https://thenewsfront.com/the702firm-injury-attorneys-fight-for-justice-for-las-vegas-personal-injury-victims/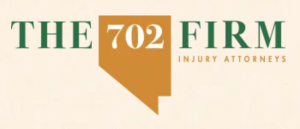 Our legal team is here to put your mind at ease. In your free initial consultation, we will address these important questions and help you develop a plan to move forward with your daily life.
400 South 7th Street Fourth Floor
Las Vegas
NV 89101
United States
(702) 776-3333