The Team at Synthetic Turf Pitch Maintenance are Experts in Keeping Artificial Surfaces Looking their Best
prime5erve
Share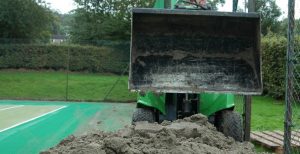 Synthetic Turf Pitch Maintenance are expert contractors specialising in cleaning synthetic surfaces and carrying out artificial pitch maintenance to ensure commercial facilities are safe to use all year round. Their professional team is on hand to ensure that your synthetic turf performs as well as possible, no matter what shape it is in currently. This means you can get the most out of your pitch or other artificial surface for many years to come.
It is a complete myth that artificial pitches do not need any regular upkeep; over time, certain measures must be taken to maximise the surface's durability, longevity and performance. Synthetic Turf Pitch Maintenance provides artificial turf maintenance for sports facilities, commercial artificial turf and schools, and they pride themselves in delivering great results at competitive rates.
The importance of maintaining your artificial turf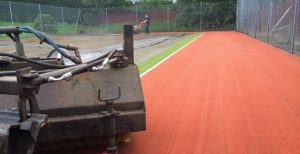 Although synthetic turf is more robust than regular turf, it still requires ongoing maintenance to ensure the usability, drainage properties and aesthetics of the turf don't decline over time. For example, an artificial football pitch would need to be cleaned and maintained properly to ensure the best performance and safety qualities for players.
Synthetic Turf Pitch Maintenance uses high-quality equipment and professional techniques to improve the condition of artificial turf, which in turn extends the lifespan of the surface. They know that using the wrong machinery for turf maintenance can lead to costly repairs, which is why their range of servicing equipment packages has been carefully selected. Take a look at the packages on offer to find the right servicing equipment for you.
Proactive vs reactive pitch maintenance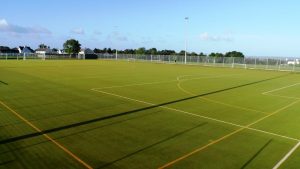 Artificial turf maintenance services generally fall under two categories: proactive and reactive. Regular proactive, preventative maintenance is always a good idea, because in the long run it can prevent more significant damage leading to costly reactive maintenance visits. After all, fixing minor issues like a bit of algae or small rips before they worsen will always be more cost-effective than waiting for the problems to worsen before dealing with them. Prevention is always better than the cure!
Turf grooming and drag matting are good examples of proactive maintenance (https://www.syntheticturfpitchmaintenance.co.uk/proactive/drag-mat). Drag matting in particular evenly distributes the infill over the pitch to prevent a bumpy surface forming over time, as well as preventing the build-up of unwanted debris and vegetation. Another example of proactive maintenance would be deep-cleaning services to remove moss and algae which would otherwise be a safety hazard.
Of course, some wear and tear to artificial surfaces is unavoidable; this is where reactive maintenance services kick in. Synthetic Turf Pitch Maintenance is on hand to help no matter what state your artificial surface is in. Reactive maintenance includes services like repairs, rejuvenation, recycled rejuvenation and topping up infill. In more extreme cases, you may need to have the whole pitch resurfaced and upgraded, and the specialist team can help with that too.
More information
Synthetic Turf Pitch Maintenance has many years of experience in dealing with all kinds of proactive and reactive maintenance for a variety of different artificial surfaces. For more information about Synthetic Turf Pitch Maintenance or to find out more about the great range of cleaning and maintenance services they provide, please visit their website at https://www.syntheticturfpitchmaintenance.co.uk/ where you can fill in a short form to get a free quote. Alternatively, for other enquiries please get in touch via email at [email protected]
Source: https://thenewsfront.com/the-team-at-synthetic-turf-pitch-maintenance-are-experts-in-keeping-artificial-surfaces-looking-their-best/


We are Synthetic Sports Surfaces Maintenance, we are expert contractors specialising in the cleaning and maintenance of synthetic turf sports pitches to keep facilities clean and safe for use all year round.
35lf Water Lane
Wilmslow
Cheshire SK9 5AR
United Kingdom
https://www.syntheticturfpitchmaintenance.co.uk/