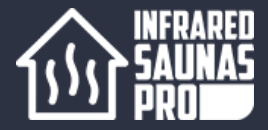 The 6 Best Infrared Home Saunas on The Market to Suit 1-4 People, From Infrared Saunas Pro
prime5erve
Share
Have you always dreamed of owning a home sauna? With so many benefits to our mental and physical health when used daily or weekly, they are high on the shopping list for many health-conscious consumers.
From detoxification and powering up the immune system, to relaxation, muscle recovery and even weight-loss and anti-aging benefits, an infrared sauna is a real addition to any home.
Infrared Saunas Pro are a leading supplier of home saunas, specializing in advice and guidance to help customers find the product the meets their space, budget, and efficiency requirements. They provide fantastic buying guides, including the 8 best far-infrared saunas reviewed in 2021: https://infraredsaunaspro.com/8-best-far-infrared-saunas-reviewed-in-2021-buying-guide/
Here are 6 of the best infrared home saunas on the market to suit 1-4 people, as recommended by Infrared Saunas Pro:
Saunas to fit 1 person
Maxxus Saunas Seattle.
This compact yet powerful home sauna is designed for two people but is the ideal solution to give one person enough space to really lounge and relax. The low-EMF far-infrared sauna model is regarded as one of the best on the market thanks to its ability to plug directly into any 15-amp 110 Volt output, it's quick assembly with no special wiring needed, and its optimal heat output of 130F-140F, the perfect temperate to indulge for long periods of time without risks.
RELAX Infrared
Unlike any sauna you've likely viewed before, this unique system literally fits in a bag. Made from unique patented far infrared technology, once constructed, you sit down inside and zip it up around you. These are very popular options for those who want to relive symptoms of inflammation or arthritis, who want to strengthen their immune system to help eliminate pathogens and bacteria, and generally improve health and promote better circulation.
Looking for more? Read the in-depth guide on the best 1 person saunas available in 2021:
https://infraredsaunaspro.com/best-1-person-sauna-your-2021-buying-guide/
Saunas to fit 2 people
DYNAMIC Saunas Barcelona
This is a leading home sauna that is perfect for two people. The Hemlock wood provides a high-quality aesthetic and a rich smell that comes to life once the sauna heats up. The wood construction also reduces the amount of energy lost, thanks to better retention of heat, and the addition of a built-in LDC panel, colored lights and an MP3 system results in a very luxurious feeling product.
Radiant Saunas Infrared
While advertised as a two-person sauna, you'll be surprised with the amount of space you're provided, and that's exactly why it features on our list. Giving you a relaxing retreat from the comfort of your own home, the sauna looks fantastic and functionality-wise, provides steady, even heat that reaches 141 degrees through 6 carbon heaters. Just like the others on this list, you're also treated to top tech, through color therapy lights and music connectivity.
Want more detailed information on near-infrared saunas? Here are the best near infrared saunas (buying guide) for 2021:
https://infraredsaunaspro.com/best-near-infrared-sauna-buying-guide-2021/
Saunas to fit 3-4 people
Maxxus Canadian
With an impressive 9 heating panels that put out powerful infrared wavelengths, this home sauna is eye catching and powerful while keeping EMF very low. Coming in a natural reforested Canadian hemlock wood, the planks are some of the thickest in the industry. With a soft-touch control panel and LED display, and built-in FM radio, CD and MP3 compatibility, this can be installed on carpet, and any indoor location, such as the garage, basement, master bath etc.
DYNAMIC SAUNAS Lugano
Looking for a family-sized sauna for your home? Just look the Barcelona model from DYNAMIC SAUNAS, this is constructed with natural reforested Canadian Hemlock wood, and once the heat is turned up, a sensational aroma is created that is perfect to unwind in. Bronze privacy tempered glass doors and side windows allow you to relax in peace, and the interior chronotherapy color light system only adds to the experience.
Need advice? Read this buying guide:
Home saunas come in all shapes and sizes, but the confusing element when purchasing can be the difference between full spectrum infrared saunas and near-infrared saunas. For help and advice, read the following buying guide:
https://infraredsaunaspro.com/best-full-spectrum-infrared-sauna-reviews-your-2021-guide/
More information:
Infrared Saunas Pro are the go-to resource for all things related to saunas. Providing comprehensive buying guides, reviews, and diving into topics such as the health benefits and energy usage, they make buying a home sauna an easier process, giving you the tools to make the right decision. For more information, visit their website: https://infraredsaunaspro.com/.
Source: https://thenewsfront.com/the-6-best-infrared-home-saunas-on-the-market-to-suit-1-4-people-from-infrared-saunas-pro/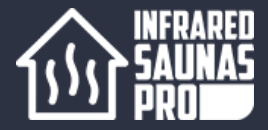 There Are Vast Benefits To Daily Infrared Sauna Usage Like Detoxification, Powering Up The Immune System, Weight Loss, Relaxation, Muscle Recovery, Heart Health And Anti-Aging Benefits
United States
323 898 8920
https://infraredsaunaspro.com/