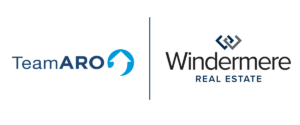 Team Aro: Estate Agent Experts Share 3 Top Tips on How to Overcome Soaring Interest Rates
prime5erve
Share
With increasing inflation across the United States and interest rates continuing to rise, it can be worrying to think of the consequences for the property market. However, the expert Gig Harbor realtors over at Team Aro are stepping in to share some tips and tricks to help you overcome these challenging circumstances and hopefully secure the home of your dreams. Here, they outline their 3 top tips that can help:
Helping clients through tough times
As one of the top Gig Harbor real estate agents, Team Aro feels responsible for sharing some of its expertise and helping you to take back some control when faced with soaring interest rates. After all, by acting fearlessly but wisely through these tough times, you'll probably have less competition when trying to buy the perfect pad in Gig Harbor.
Stick below budget

Think of your maximum budget, then shop for homes that are going for a good deal lower than that figure. As home interest rates increase, a home's long-term affordability decreases, so purchasing a cheaper home can help you deal with higher rates in future.

Work closely with your lender

Be sure to keep in close contact with your lender throughout the process – make sure you still have approval, and also ask them about different loan options such as locked-in interest rate programs.

Speed is key

When interest rates are rising rapidly, time is of the essence when interest rates are on the rise. Hurry to get your finances in order, then reach out to Team Aro as soon as possible so the experts there can help you find your ideal new home in no time.
Need a new home? Hire the experts
Team Aro are specialists in helping people like you find their perfect property, whether they are first-time buyers, searching for a forever home, or in need of a quick sale. With luxury listings, exceptional negotiation skills and unrivalled knowledge of the local real estate Gig Harbor market, Team Aro has what it takes to help you get out of your old place and settle in your ideal new home.
The experts at Team Aro know how difficult it can be to sell a home on your own, which is why they work tirelessly to make the process as simple and stress-free as possible. They take care of the whole process, from putting your home on the market to responding to inquiries, organizing showings and handling complex paperwork. So, when you're searching for a specialist realtor near me, look no further than Team Aro. Get in touch with the experts today to start your journey to your dream home!
More information
If you are in need of reliable expert realtors Gig Harbor, Team Aro is the answer. To find out more information, please visit the website at www.teamaro.com/.
Source: https://thenewsfront.com/team-aro-estate-agent-experts-share-3-top-tips-on-how-to-overcome-soaring-interest-rates/