Share
Workers' compensation lawyers in Spartanburg, South Carolina provide compassionate legal representation to injured workers
Stewart Law Offices' workers' compensation lawyers in Spartanburg, South Carolina are proud to announce that they are currently representing injured workers in Spartanburg and surrounding areas. The experienced workman's compensation attorneys at Stewart Law Offices fight zealously for injured workers to obtain maximum compensation after they have been injured at work.
The workman's compensation attorneys can confidently represent you within the South Carolina workers' compensation system by:
Identifying and gathering evidence that your injury or illness was due to a work accident or exposure and not a pre-existing condition
Advising clients of their rights and the benefits to which they are entitled
Ensuring injured workers provide the necessary notice to their employer and complete the proper paperwork
Answering any questions injured workers have about the workers' compensation claims process
Preparing clients for court hearings and independent medical examinations
Offsetting evidence presented by the workers' compensation insurer they might try to use to deny your claim
The workers' comp attorneys in Spartanburg, SC at Stewart Law Offices are seasoned litigators who are familiar with all aspects of the appeals process. They can advocate for you if your claim is denied. If your employer denies your claim, a workers' comp attorney in Spartanburg, SC can help you file a Form 50 with the Workers' Compensation Commission. Your employer will typically respond to this by filing their answer on Form 51. Next, your case is added to the Workers' Compensation Commission's docket. You and your employer attend the hearing to present your case in front of an individual commissioner. You can also present medical evidence at the hearing.
The commissioner issues an Opinion and Award. If you are not satisfied with the decision, the case can be appealed to the full Commission. All of the commissioners except for the one who originally heard the case rule on the matter. From here, you or your employer can appeal the full commission's order by appealing to the circuit court, but you only have 14 days to file such an appeal.
This process can be long and tedious, but having a workers' comp attorney by your side will help give you peace of mind that your claim is in capable hands.
About the Firm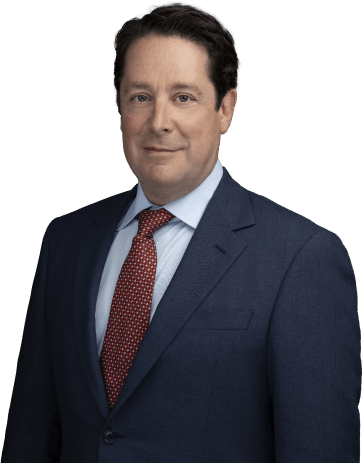 Stewart Law Offices is a workers' comp law firm in Spartanburg, SC. For more than 25 years, dedicated workman's compensation attorneys located in Spartanburg, SC have helped injured workers recover maximum compensation, even when their claims were initially denied.*
Stewart Law Offices and their attorneys have received many accolades, including status in the Multi-Million Dollar Advocates Forum and as Super Lawyers**
If you need a workers' compensation lawyer in Spartanburg, SC, do not hesitate to reach out to Stewart Law Offices. They offer a free consultation and can advise you on next steps.
* Case results vary. Prior results do not guarantee any future outcomes. Personal attorney results achieved while practicing law not necessarily while at current law firm.
** Membership in Million Dollar Advocates Forum is not a guarantee that similar results will be achieved in your case. For more information on the criteria for inclusion, see milliondollaradvocates.com.  For more information on the selection process for Super Lawyers, see www.superlawyers.com.
Source: https://thenewsfront.com/stewart-law-offices-represents-workers-compensation-claimants-in-spartanburg-sc/
At Stewart Law Offices, our compassionate legal team strives to provide top-quality representation that will take the stress off of our clients and make a real difference in their lives. For over 30 years our trusted legal team has been…
409 South Pine St.
Spartanburg
SC 29302
United States
(864) 583-2223
https://www.stewartlawoffices.net/