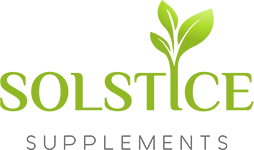 Solstice Supplements Announce the Opening of their Retail Store with a Variety of Natural Products
prime5erve
Share
Solstice Supplements have announced the opening of their retail store in Albuquerque with a variety of natural products. The company first launched in 2018, so they are ecstatic to open their first retail location and serve the locals of Albuquerque as well as continue to serve customers throughout the country.
Solstice sells dietary supplements, and one unique feature of the supplement company is that they sell high quality natural plant-based supplements such as hemp oil and CBD extracts.
The main aim of Solstice Supplements is to help individuals who are looking to optimize brain functions. That's why they ensure the best quality products for all of their customers.
Also, another great benefit of Solstice and the supplements they provide is that they offer high-quality nootropics which can help enhance brain functionalities.
Solstice Supplements offer a variety of supplements such as ashwagandha capsules which are 100% organic, and they are priced at a reasonable cost of $14.99.
The supplement company even has supplements for their customers who are having trouble sleeping. Solstice Supplements emphasize how sleep is a requirement for all human bodies as we cannot function without it. Many people all over the world are stressed and do not enjoy a restful sleep.
Fortunately, Solstice Supplements have created a well-formulated Optimal Sleep Complex Capsules so you can finally have a good night's sleep again. It ensures you catch sleep faster using some of the best and natural compounds such as melatonin and magnesium.
There are many reasons why people can't sleep properly, from phones to television or life's daily stresses. However, Solstice Supplements are aware that people resort to sleeping pills when they cannot sleep after a long period. Solstice advises against them as they carry a lot of adverse side effects on the body.
This is why their supplement – Optimum Sleep Complex Capsules has become popular over the years. What it offers are natural ingredients that can help correct the body's biochemistry to find better sleep.
One natural product, in particular, stands out from the rest, a supplement which is available on the Solstice website as well as in their new retail store in Albuquerque. It is lion's mane mushroom capsules. Interestingly, the lion's mane is known as one of the most potent mushrooms for its unique ability to help reduce anxiety and depression.
It differs from other supplements in that it promotes long-term enhancements in a person's overall brain functions. Also, like the other supplements listed, the capsules are 100% organic and are tested to ensure quality.
Solstice Supplements realize that a lot of people today are looking to invest in supplements. Most of these supplements allow the body to recuperate and meet the required acro and micronutrients.
But with both health and environmental concerns on the rise, a lot of people are looking to have protein supplements from plant sources. The plant-based supplement industry has also already reached the billion-dollar mark. The reason for its popularity is the fact that plant-based protein is just as good as animal-based protein.
If you are interested in purchasing supplements from Solstice, mainly plant-based supplements, then visit Solstice Supplements new retail location today in Albuquerque. Or you can find out more information online at https://www.solsticesupplements.com.
SOURCE: The News Front [Link]
Solstice Supplements was built by health and fitness enthusiasts dedicated to helping individuals looking to optimize brain functions. We provide only the best products and information about everything you want to know about nootropics.
1429 Carlisle Blvd NE, Suite A
Albuquerque
NM 87110
United States
(505) 900-3743
https://www.solsticesupplements.com