SCOMIS: Effectively Supporting Schools with Their Management Information Systems (MIS) Over 40 Years
prime5erve
Share
Management Information Systems (MIS) have been invaluable in improving the operations and efficiencies of schools in the UK. They bring the schools key data, such as assessment, attendance, behaviour, pupil, and staff records, and much more, into one streamlined system for complete control.
Whilst MIS have had a tremendous and positive impact on the operational processes of schools globally, it's no secret that school staff continue to work in high-pressure environments. Should they encounter an issue or problem with their MIS, staff often must become their own IT and tech support, spending hours identifying what has gone wrong and hoping to fix it – this is time they do not have, and expertise they do not own.
SCOMIS have been working with schools and supporting the effective use of MIS for over 40 years. Their dedicated MIS support services are invaluable to school staff at all levels, taking the burden of technical issues away from the staff themselves, and acting as a dedicated support line with remote-access resolutions.
Below, we outline why schools choose to use SCOMIS as their dedicated MIS service support team:
Direct access to MIS experts
For staff who are overrun with tasks, it's very reassuring to know that there is a team of MIS experts who are just a call, email, or message away. The experienced service desk analysts are trained and qualified to ITEL foundation standards, and act as a single point of contact when you need it most.
When MIS for multi academy trusts bring technical failures or issues, it's also comforting to know that the SCOMIS service desk caters for schools, academy trusts, and generally, anybody using a MIS system.
Fast response times and high-resolution rates
Should you encounter an issue with your MIS, you won't have to wait long to speak to somebody who can investigate and provide a resolution. The team at SCOMIS answer almost all calls within 30 seconds, and once you're on the line, you are the priority.
More than two-thirds of incidents are resolved at first contact, and on the rare occasion that it cannot be resolved, they'll call your MIS software provider on your behalf, taking ownership of the issue until it is resolved to your satisfaction.
Remote-access fixes, meaning you won't have to try and follow complex instructions
If you're lucky enough to have an in-house IT team at your school, the familiar story is that IT are regularly overworked and difficult to pin down. You may have to wait days, even weeks, for somebody in-house to look at your query.
When you use SCOMIS as your MIS support system, that annoyance is completely removed. Simply contact the team Monday to Friday (with extended hours on exam results days), and they can pick up your issues immediately, taking control of your PC via safe remote-access software and applying the fix on your behalf.
Flexible access to unlimited support – contact via you're preferred choice
SCOMIS make it incredibly easy for you to log issues and make contact. By signing up for their yearly support services, you gain access to their award-winning and accredited service desk, and this provides vast flexibility.
Log your call in the way that best suits you – via telephone, email, or via their intuitive and dynamic self-service customer portal, MyScomis. The option truly is yours – they are happy to help and advise in a way that suits your time restraints and requirements.
Exceptional customer service
SCOMIS understand that many of the school staff who call or make contact are under pressure, have a lack of time, and need a quick fix. As such, they aim to deliver the best possible customer experience every single time you call.
Setting ambitious performance targets, you can be confident that you are talking to a team that continuously learn from best practice and challenge themselves to maintain and improve their already stellar 99% customer satisfaction rating.
For those who want to upskill and be able to fix issues themselves, SCOMIS also offer a library of self-directed digital leaning courses – as part of your MIS support agreement.
More Information:
At SCOMIS, we pride ourselves in providing the highest levels of service which empower everyone at all levels within a school or multi academy trust – from teachers to administrative staff and senior leadership teams. Whilst helping you to fully exploit the systems you already have in place; we also embrace new and emerging technologies, reacting quickly and efficiently to changes in customer needs. Learn more about our award-winning MIS service support via the website: https://www.scomis.org/services/mis-support/
Source: https://thenewsfront.com/scomis-effectively-supporting-schools-with-their-management-information-systems-mis-over-40-years/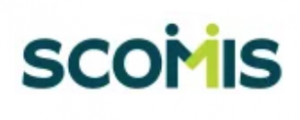 Our purpose is to deliver innovative, high quality ICT services that make a difference and help our customers achieve their target outcomes including school improvement.
Great Moor House, Bittern Road, Sowton Industrial Estate
Exeter
Devon EX2 7NL
United Kingdom