Share
Prominent Chicago attorney advises other lawyers on best practices for social media use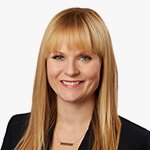 Attorney Heidi L. Wickstrom of Salvi Schostok & Pritchard wrote an article featured in the most recent edition of Trial Magazine. The article is titled "Navigating Ethical Minefields: Be prepared for the ethical challenges that come with social media use—whether by parties, witnesses, jurors, or attorneys." The article discusses best practices for social media and litigation, explaining how attorneys can be zealous advocates for their clients while also safeguarding them from the dangers of social media.
Attorney Wickstrom highlights some of the challenges involved in modern social media use and litigation. Social media sometimes allows litigants and their legal counsel to unveil important information in a case, but it can also be used against their clients. Wickstrom advises, "This means that you must clearly instruct them (the client) to not post anything relevant to the lawsuit or their damages, even if the account is private, on the chance the account is searched during discovery at some point."
Social media may also be used to research potential jurors and witnesses in a case. However, Wickstrom advises that an attorney who misrepresents themselves or interacts with a represented party or witness may be violating ethical rules. She advises, "The best and safest practice is to avoid interacting online with any potential witnesses."
Attorney Wickstrom concludes, "Social media can be an incredible asset for maximizing your practice and thoroughly investigating and litigating your clients' cases, so long as you remain mindful of your ethical responsibilities and the rules of your particular jurisdiction when navigating this evolving area."
About Salvi Schostok & Pritchard
Salvi Schostok & Pritchard is a Chicago personal injury firm with a long history of success. It has recovered more than $1.5 billion to date, including the largest compensatory personal injury verdict award for an individual in Illinois state history. The firm's attorneys have secured more than 280 multimillion-dollar verdicts and settlements.
Attorney Heidi L. Wickstrom concentrates her practice on medical malpractice, catastrophic personal injury, product liability, and mass torts. She has helped secure several multimillion-dollar verdicts for her clients. She has also obtained substantial compensation for her clients through mediation, arbitration, and out-of-court settlements.
Attorney Wickstrom is highly involved in the American Association for Justice (AAJ) and is on the AAJ Board of Governors. She also serves as the vice-chair of AAJ's Professional Negligence Section. She is a member of the Motor Vehicle and Premises Liability Section, the Section on Toxic and Environmental Pollution, the Birth Injury and Trauma group, and the Medical Negligence group. Ms. Wickstrom has lectured several times for AAJ, as well as the New York State Trial Lawyers Association and the New Jersey Trial Lawyers Association. She served as the New York Regional Chair for the Student Trial Advocacy Competition for AAJ for over a decade. She has also been recognized in the 2022 edition of Best Lawyers: Ones to Watch.
Source: https://thenewsfront.com/salvi-schostok-pritchard-attorney-heidi-l-wickstrom-featured-in-trial-magazine/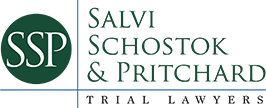 Since our firm's founding more than 35 years ago, the lawyers of Salvi, Schostok & Pritchard P.C. have made protecting the rights of the unjustly injured the focus of our practice.
161 N. Clark Street, Suite 4700
Chicago
Illinois 60601
United States
(312) 372-1227