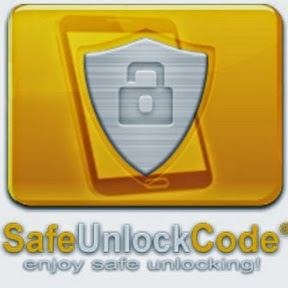 SafeUnlockCode are Cell Phone Unlocking Specialists Who Help People Get the Most Out of Their Phones
prime5erve
Share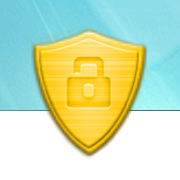 SafeUnlockCode are trusted experts when it comes to unlocking cell phones. They want to enable users to take full control of their cell phone from the network providers and phone manufacturers, and they work hard to provide high-quality unlocking services to achieve this goal. They send customers a reliable unlock code to use on their cell phones, which then enables you to use your phone with any global system for mobile communications (GSM). GSM networks are the most compatible network, meaning a GSM sim card is the most common type of sim card available. Their phone unlock service will therefore empower you to use your phone with almost any carrier worldwide.
SafeUnlockCode strives to provide excellent customer service at all times, so if the code they provide you doesn't work within seven days, you can get a full refund with their money-back guarantee. Unlocking your cell phone with them is 100% safe and legal, so you can enlist their services with total peace of mind. What's more, they can unlock your phone whether you have a Samsung, iPhone, Nokia, HTC, Blackberry, Sony, LG, Huawei, Motorola, or ZTE device, among others.
Don't be limited by a locked cell phone
Your locked cell phone may be limiting you in ways you don't even consider until the issues affect you. For example, you may buy a shiny new locked iPhone and be over the moon about your purchase, and the roaming charges that come into effect when traveling abroad won't even cross your mind until your next vacation.
Unlocking your cell phone gives you freedom and flexibility that you simply don't have with a locked device. It's important to note that unlocking a phone and canceling a contract are two separate things, meaning you can unlock your phone but keep your contract with your current carrier. Unlocking your phone simply means you can use your phone with any carrier including your own if you want to. This is a great option for those who travel, as you can buy a local sim card when you are in another country, then switch back to yours when you are home. This will help you avoid steep roaming charges from your home carrier.
Similarly, if your contract is ending soon, you can choose to stay with your carrier or reach out to another one while keeping the same phone. Furthermore, if you have an unlocked phone and become unhappy with your current network or carrier, you may simply switch to one that better suits you and your needs, or if you wish to sell your cell in future, unlocking it can increase its value and appeal. With an unlocked cell phone, the freedom and possibilities are endless.
How the process works
SafeUnlockCode make it so simple to unlock your cell phone, and unlocking by code is one of the easiest and safest methods to free your phone. You don't even need to bring your phone anywhere to get it unlocked – it can be done from the comfort of your own home! All they need is your phone IMEI number (to find this, dial *#06# on your phone) and some information on the current carrier, make and model. They then check this against a different carrier, make and model of cell phone to produce a code that will safely unlock your phone, and once you've sent them all the information they need and have paid securely via credit or debit card, or through Paypal, we will send your unlock code to your email. The company will of course email detailed instructions to you as well that are specific to the make and model of your phone and are always on hand to overcome any potential issues that may arise.
More information
For more information about SafeUnlockCode, please head over to their website at https://www.safeunlockcode.com/, and be sure to fill out their contact form to see how they can help you. Alternatively, for inquiries please email [email protected].
Other resources
https://www.safeunlockcode.com/unlock-lg
https://www.safeunlockcode.com/unlock-samsung
https://www.safeunlockcode.com/unlock-iphone
https://www.safeunlockcode.com/pt
https://www.safeunlockcode.com/es
Source: https://thenewsfront.com/safeunlockcode-are-cell-phone-unlocking-specialists-who-help-people-get-the-most-out-of-their-phones/
We prioritize excellent customer service above everything, so if the code we provide you doesn't work, we have a money-back guarantee within seven days. Also, if you unlock your cell phone with us, it is 100% safe and legal, so…
https://www.safeunlockcode.com/