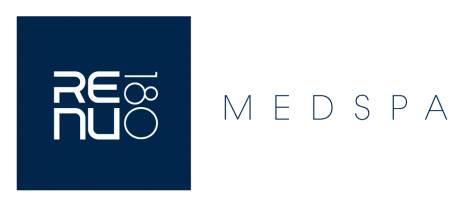 Re:nu 180 Medspa Kicks off the Holidays with the Launch of Rest, Relax Daily Skincare Line
prime5erve
Share
SOUTHINGTON, CT – Re:nu 180 Medspa, a medical spa specializing in cosmetic procedures, announced the launch of a high-quality skincare line called Rest, Relax Daily Skincare. The collection has nine different products and includes eye cream, anti-aging cleansers, moisturizers, and serums offering, "A New Skin Experience" for a variety of skin types.
The collection features ingredients such as natural oils, extracts, hyaluronic acid and vitamin C, a potent cocktail of ingredients with proven effectiveness to help fight fine lines, dehydration and more. The line also offers solutions for common skincare concerns like dark circles, puffiness, dry skin, dull skin and collagen loss.
"Our goal was to develop a skincare line that delivered quality dermal solutions at an affordable price," said Christina Baden, Owner and Medical Director at Re:nu 180. "We wanted to offer our customers a line with key ingredients that have proven results and are sought-after, but make sure everyone could spend less money at the same time. We think everyone has the right to feel Rested, Relaxed & Re:nu'd daily!"
All Re:nu 180 Medspa products can be ordered by calling (860) 384-6555.
Products Include:
Deep Clean & Tighten
Botanical Gel Cleanser – $35
Botanical Moisturizer – $43
Moisturize & Soften
Anti-Aging Gel Cleanser – $39
Anti-Aging Moisturizer – $75

Smooth & Firm
Super C Serum 20% – $62
Ultimate Eye Cream – $69
Hydrate & Exfoliate
Cell Renewal Serum – $49
Extreme HA Serum – $75
Radiant Lightening Serum – $69
About Re:nu 180 Medspa
Re:nu 180 Medspa was established in 2016 by Christina Baden, APRN, with a mission to create a place where patients can relax, unwind, feel beautiful and renew their spirits. The flagship location is on 550 North Main Street, in Southington and the newest location is at 262 Brockett Street, in Newington – with a goal to open more locations.
Services include: dermal fillers and injections (Juvéderm® / Restylane® / Sculptra®), wrinkle reduction treatments (Botox® / Dysport®), collagen induction therapy (PRP Microneedling), double chin reduction (Kybella®), PRP Hair Restoration, eyelash enhancement (Latisse®), hand restoration (Restylane Lyft®) and Vitamin B12 Shots.
Re:nu 180 Medspa artistically tailors each medspa treatment and cosmetic procedure to ensure that their clients look like a more rested, glowing, youthful version of themselves. For more information, or to book an appointment, please visit Renu180.com or call (860) 384-6555.
SOURCE: https://thenewsfront.com/renu-180-medspa-kicks-off-the-holidays-with-the-launch-of-rest-relax-daily-skincare-line/
Press Contact:
SkyeLine Studio, LLC
Kenya D'Agustino
[email protected]
(203) 879-2258
###
Re:Nu 180 MedSpa offers more than just cosmetic treatments. It is a fusion of anti-aging procedures, laughter, and enjoyment. Re:Nu 180 MedSpa is about helping people become the best possible version of themselves. It is about making them happy.
550 N Main St
Southington
CT 06489
United States
(860) 384-6555