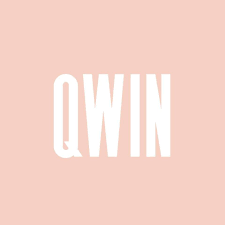 QWIN Launches a New THC-A Vape Pens and Flower Collection and a Tropical Fruits Delta 9 Syrup
prime5erve
Share
Westminster, California – QWIN, a leading provider of high-quality hemp-derived products, has launched its new THC-A collection featuring vape pens and flower strains, as well as the latest Delta 9 syrup flavor in Tropic Punch.
The Tropic Punch Delta-9 syrup contains 200mg per 2 oz bottle, offering fast-acting and long-lasting effects. The syrup is marked for easy dosing, giving consumers five 40mg servings per bottle. Made with purified water, sugar, natural flavors, citric acid, and less than 0.3% delta-9 THC, the Tropic Punch Syrup is federally legal, flavorful, and potent. This sweet and tangy formula is the most recent addition to QWIN's top-selling Delta 9 syrup line featuring Strawmango, Berry Delight, and Georgia Peach.
In addition to QWIN's new syrup flavor, the brand's premier THC-A collection is powerful, hemp-based, and Farm Bill compliant. These products are all-natural and packed with high concentrations of terpenes and synergistic cannabinoids for hard-hitting yet well-rounded effects. 
QWIN's THC-A flower strains range from relaxing and mellow to motivating and euphoric, with more than ten indica, sativa, and hybrid varieties. Customers utilize these products for conditions such as discomfort, nausea, joint pain, insomnia, and stress.
QWIN's THCA PUFFY vape pens feature a high-terpene live resin extract in six full-spectrum psychoactive strains. These hemp-based, compliant vapes typically contain roughly 50% THCA and anywhere from 13% to 40% botanical terpenes, depending on the composition of the starting plant material.
"We are excited to introduce our new THC-A vape pens and flower strains, as well as our Delta 9 syrup in Tropic Punch flavor," said QWIN founder Phiton Nguyen. "Our products are designed to deliver the best possible experience, with high-quality ingredients and precise dosing. We believe these new products will be very popular among our customers, and we look forward to hearing their feedback."
For more information about QWIN's new collection of THC-A vape pens and flower strains, as well as their Delta 9 syrup, please visit https://www.myqwin.com/ or check out QWIN news here.
Source: https://thenewsfront.com/qwin-launches-a-new-thc-a-vape-pens-and-flower-collection-and-a-tropical-fruits-delta-9-syrup/
15170 Goldenwest Circle
Westminster
California 92683
United States
More press releases for QWIN