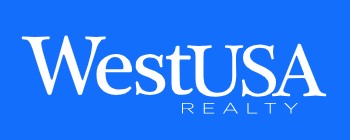 Payson Arizona Realtor Josh Meacham Releases New Website For Home Buyers Searching For Properties in Payson, Arizona
prime5erve
Share
Payson, Arizona – Josh Meacham is an experienced Arizona realtor based at the real estate company West USA Realty that practices all types of real estate, including residential, property management, commercial, new home sales, luxury homes, and business sales.
Consistently ranked in the top 1% of agents and one of the leading 25 producers at West USA Realty, Josh Meacham is now utilizing his 17 years of expertise to offer potential property buyers a detailed resource of strategies, local area knowledge, and advice to help them find their dream home in Payson, Arizona.
Helping Buyers Discover Their New Home
Josh Meacham has closed over $51 million in sales over 2021- 2022 and has helped 90% of his buyers come under contract within 30 days of working with him.
Outperforming 2,500 other real estate agents at West USA Realty to be ranked within the top 1%, Josh Meacham is dedicated to delivering a high-quality and trusted service to his clients. He stated, "when you work with me, you can expect a personalized and professional service that is tailored to your specific needs and goals. I will work closely with you every step of the way, from helping you find the perfect home to negotiating the best possible terms and closing the deal. Let me put my hard work and expertise to work for you when buying your new home."
At paysonazrealestateagents.com, potential buyers who are interested in purchasing property in Payson, Arizona, can find local area knowledge and key buyer advice to assist them in acquiring their new home. This includes:
What should I consider when buying a home in Payson, Arizona?
When buying a home in Payson, Arizona, there are several factors to consider, such as:
Location – Consider the location of the property you are interested in and if it meets your needs in terms of proximity to amenities, schools, and work.
Property Size and Features – Make sure you choose a property that can comfortably fit your entire family by looking closely at the number of bedrooms and bathrooms, lot size, and if it contains any features that may be important to you, like a garage or outdoor space.
Condition of the Property – Consider the property's condition and whether any repairs or updates are needed. A professional home inspection can help identify any potential issues and the costs associated with maintenance or repair.
Price – Before you choose a property, you must ensure that the price of the property fits within your budget. This should also include any additional expenses, such as property taxes, homeowners' insurance, and maintenance costs.
Financing – Contemplate your financing option and get pre-approved for a mortgage before you start house hunting to help make the process easier and more streamlined.
Real Estate Market – Consider the current state of the local real estate market, including inventory levels, home prices, and how quickly homes are selling.
Josh Meacham will provide guidance, advice, and support throughout your entire buying journey and fill in any gaps in your knowledge to ensure that you have all the required information before committing to your new property.
His experience allows him to take careful consideration of various significant factors, such as property types, the local economic or market aspects that can affect property prices, and the most current prices you can expect in Payson, Arizona.
More information
To find out more about Josh Meacham, West USA Realty, and to read further buyers' information on Payson, Arizona, please visit his website at https://paysonazrealestateagents.com/.
Source: https://thenewsfront.com/payson-arizona-realtor-josh-meacham-releases-new-website-for-home-buyers-searching-for-properties-in-payson-arizona/