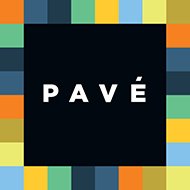 Pavé Tile Co Announce the Launch of Live chat on their website and an Online Calendar for appointments
prime5erve
Share
Pavé Tile Co has just announced the Launch of Live chat on their website and an online Calendar for appointments. Pavé Tile Co is located in Melbourne, Victoria. They have over forty years of expertise, knowledge, and dedication in providing individuals with the most beautiful collection of crafted porcelain and ceramic tiles. The family-owned business spends a considerable amount of time sourcing unique designs from Europe and across the globe.
Pavé is happy to mention that their showroom is also now open.
Tile Collections
At Pavé Tile Co Melbourne, you are spoilt for choice with a comprehensive range of tiles such as Porcelain wall and floor tiles, stone and concrete tiles, timber tiles, mosaics, Spanish feature tiles, slimline large-format sheets, and pool tiles.
With the collection of stone tiles, for instance, Pavé showcase a vast range of stone look tiles on their site to give you a better idea for your project. From all marble to boutique, eternity, horizon, prime stone, Rialto, and many more. Every look comes with a description and available colours with the chance to download the product catalogue so you can spend hours selecting the perfect tile for your home.
The Pavé team ensures all clients, including architects, designers, and builders, have access to high-quality products and competitive pricing.
For inspiration on your current project, visit the Style Hub page on the Pavé Tile Co website, with a vast selection of styles from the stunning Lux White, to English Cottage, Terracotta Revival, Terrazzo Dreaming and much more. Pavé recommends the most suitable tiles for your project when you choose a style.
Booking an appointment with Pavé Tile Shop Melbourne
For the perfect Tiles Melbourne, Pavé Tile Co Melbourne has created a very easy to use online booking system with an online calendar for appointments. Book online today and arrange a private consultation, Saturday is by appointment only.
Find the contact us page and click consultations to making your booking. With so many designs to choose from, it can be a difficult decision so why not book a consultation with Pavé Tile Co with a duration of 15 minutes, 30-minutes, or 60-minutes and discuss your house or project selections, bathroom selections or outdoor landscape solutions and pool solutions too.
Once you include all the relevant information about your project and add specifics, please discuss it in the notes section of the form. The Tile Shop will then approve your consultation if it is within a suitable time slot to have plenty of time to discuss. You will also receive a confirmation SMS or phone call the day before to confirm your appointment.
More information
On the lookout for the suavest ceramic tiles for your home project? Well, contact Pavé Tile Co today, you will not be disappointed. With a vast range of collections to suit any project you have in mind, Pavé is the right choice. Use their new online calendar to make an appointment with the team or book a private consultation online today at https://www.pavetile.com.au/.
For any queries or questions about the tile collections or a future project, please do not hesitate to email [email protected] for more information or use Pavé's new live chat on their site and speak directly to a member of the team.
Source: https://thenewsfront.com/pave-tile-co-announce-the-launch-of-live-chat-on-their-website-and-an-online-calendar-for-appointments/
Pavé Tile Co Melbourne combines over forty years of expertise and passion to bring you an inspiring collection of crafted porcelain and ceramic tiles. Our family owned business is dedicated to sourcing the most stunning and cutting edge designs from…
339 Swan St Richmond
Melbourne
Victoria 3121
Australia
(03) 9428 8151