Share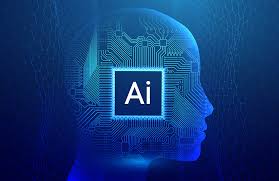 London, United Kingdom – Miss Date Doctor to Launch Revolutionary AI ChatGPT Technology for Relationship Advice, Emotional Support, Relationship Coaching, and Education Miss Date Doctor, the leading relationship advice and coaching service in the UK, is thrilled to announce the launch of its newest service – ChatGPT – utilizing cutting-edge artificial intelligence technology to provide personalized and effective relationship advice, emotional support, relationship coaching, and education to clients.
Miss Date Doctor Dating Coach London Couples Therapy and personal development is using AI technology to change the dating and relationship coaching industry by working with proficient developers in Los Angeles to cultivate a unique AI experience at Miss Date Doctor
Starting in Late May 2023, Miss Date Doctor's clients will be able to use ChatGPT on the Miss Date Doctor service's website and ask relationship-related questions, seek emotional support, receive relationship coaching, or access educational content. The GPT technology will generate responses that are tailored to the individual's situation, providing practical and actionable advice, and empowering clients to improve their relationships and emotional wellbeing.
The service will go live here : chatgpt dating advice at the end of May 2023
With ChatGPT, Miss Date Doctor aims to provide a more accessible, convenient, and affordable solution for clients seeking professional relationship advice and support. The revolutionary technology will offer multiple services, including:
M.D.D A.I Personalized Relationship Advice: ChatGPT will provide tailored advice based on each client's specific needs and concerns, helping them overcome challenges and build healthier relationships.
M.D.D Virtual Therapy Session Emotional Support: utilising A.I technology in combination with apple neural engine will act as a virtual therapist, providing emotional support, validation, and coping strategies for managing emotions. The individual will use an M.D.D Headset and have a session with avatar therapist provided by M.D.D
M.D.D A.I Improve my dating profile package: M.D.D AI-powered tool is designed to help users create the perfect dating pictures that look just like them but enhance. M.D.D utilizes the latest artificial intelligence technology to generate stunning photos that capture the user's personality and look
M.D.D A.I Relationship Coaching: ChatGPT will guide clients through different aspects of their relationship, such as communication, conflict resolution, and intimacy, and help them improve their relationship skills.
PACKAGES AVAILABLE AT MISS DATE DOCTOR:
Online Dating Package: The ultimate solution to boost your online dating success! With this package, you'll receive personalized advice on how to optimize your dating profile and craft irresistible responses that will catch the attention of potential matches. Our state-of-the-art ChatGPT technology will analyze your profile and generate responses that are tailored to your personality and preferences, helping you stand out in a crowded online dating landscape. Don't settle for average results – upgrade your online dating game with Miss Date Doctor ChatGPT Online Dating Package today!
Introducing our ChatGPT Virtual Therapy Package have a session with a avatar therapist – the perfect solution to help you manage your emotional wellbeing! With this package, you'll receive personalized emotional support and guidance from our advanced ChatGPT technology, acting as your virtual therapist. ChatGPT will listen to your concerns, offer validation, and provide coping strategies to help you manage your emotions. Our state-of-the-art technology is designed to help you improve your mental health and build emotional resilience. Don't wait – upgrade your emotional wellbeing with ChatGPT Virtual Therapy Package today!
Miss Date Doctor UK believes that ChatGPT A.I will revolutionize the relationship advice and coaching industry, offering clients a more personalized, accessible, and innovative solution to improve their relationships and emotional wellbeing.
"We are incredibly excited to launch ChatGPT and offer our clients a revolutionary solution to their relationship challenges and emotional needs," said Nia Williams, founder and CEO of Miss Date Doctor UK. "With this cutting-edge technology, we aim to provide a more convenient, accessible, and affordable service that empowers our clients to build healthier relationships and improve their emotional wellbeing."
For more information about Miss Date Doctor UK and ChatGPT, visit the website at https://relationshipsmdd.com/.
Source: https://thenewsfront.com/miss-date-doctor-to-launch-revolutionary-ai-chatgpt-technology-for-relationship-advice/
The Miss Date Doctor platform consists of a large team of dating coaches with a vast amount of experience and knowledge in dating, relationships and confidence training by simply opening a sign-up account and pressing the Whatsapp button in your…
27 Old Gloucester Street
London
WC1N 3AX
United Kingdom
0333 344 3853