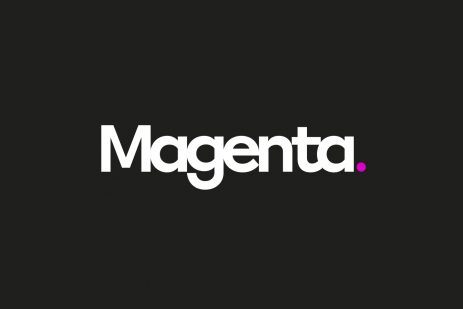 Magenta: The Video Production Team in Cardiff Who Are Helping Companies Create Impactful Videos During Covid-19 And Beyond
prime5erve
Share
If there was ever any doubt of how popular video is with today's digital and TV consumers, 2020 truly put that argument to bed.
B2B Video is booming, as audiences' behaviors continue to shift. Whilst videos, animations, CGI, and the like have all been popular ways to consume information through online platforms and TV for many years now, the covid-19 pandemic only reinforced that video content is king.
During the pandemic, the likes of TikTok and Instagram invested further in its video technology so that people could connect and entertain one another all over the world. YouTube boasted over 5 billion video views every single day, and the willingness to watch video content shows no signs of slowing down.
Magenta, a highly skilled team of creatives who specialise in video production in Cardiff, UK, have witnessed the shift first-hand. They've found that businesses who choose to invest in visual content are reaping the rewards from the video generation, with improved sales, brand awareness and higher business engagement.
Here are two types of video content that can help you to deliver tangible results for your business or brand during 2021 and beyond, from Magenta:
Live Video Production
Did you know that over 70% of customers would rather learn about a product or service by way of video? Don't fall into the trap of writing heaps of information on your website, aiming to cram everything into one description and failing to capture the attention of a prospective buyer.
Through video production, you can create compelling company explainer videos, product detail videos, branded content, interviews and much more. The nature of your business and the profile of your target audience should be well-considered, and a Cardiff video production team like Magenta, can help storyboard and conceptualise a video that resonates with your audience whilst meeting the requirements of your business goals.
Animated Video
Animation used to be clunky and unprofessional.
The reason for it's staggering rise in popularity is down to a few things. First, it's an engaging and entertaining way to visualise something. Second, technology has drastically improved, and expert animators are now capable of quite mesmerising outputs. Third, internet browsers can now show complex animations with ease, something that used to be almost impossible.
All of this has brought animation back to the forefront of 'video' content. So, if you want to create a video to promote your business, service, or product, animation is certainly an option you should consider.
Need video content but worried about covid-19 and safety?
Magenta have been working with businesses throughout the covid-19 pandemic. Their priority is your safety and wellbeing, as well as their teams. Through vigorous planning and safety measures, they ensure that any shoots have the correct risk assessments undertaken, locations are well-considered, and that agendas and schedules result in fewer people being close to one another during busier times.
They also have an onsite studio video production suite that features the likes of green screens and cutting-edge video cameras, meaning that many videos can be captured without the need for travel.
If you're business has also witnessed the surge in the popularity of video content, now may be the time to invest further in this visual, entertaining, and compelling content output.
More Information:
Magenta are a highly skilled team of creatives with a shared passion for film, music, photography, and design. They work with brand and companies of all shapes and sizes to create amazing video, animation, and photography content. Learn more via the website: https://studiomagenta.co.uk/
Source: https://thenewsfront.com/magenta-the-video-production-team-in-cardiff-who-are-helping-companies-create-impactful-videos-during-covid-19-and-beyond/
We are a highly skilled team of creatives with a shared passion for film, music, photography and design. We work with brands and companies of all sizes to create amazing video, animation & photography content.
54 Bute Street, Pascoe House
Cardiff
CF10 5AF
United Kingdom
029 2046 4219