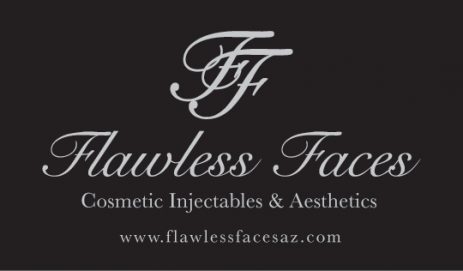 Lip Fillers and Botox in Chandler, AZ: Flawless Faces Med Spa Has All Your Beauty Needs Covered
prime5erve
Share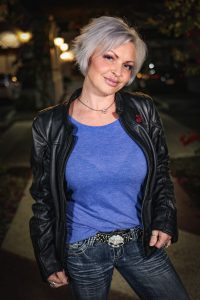 Flawless Faces Med Spa is a full-service spa located in Chandler, AZ, specialising in a variety of cosmetic treatments to help you boost your natural beauty and achieve the appearance you've always dreamed of. From Botox to lip filler Chandler, Flawless Faces has a treatment to suit you!
At the time of writing, Flawless Faces has 72 5-star reviews on its website, demonstrating just how popular the medical spa really is to the Chandler community. One happy customer, Kelcey, wrote: "Everything about this place is 5 stars!! Very professional, friendly, and great results. I went in for a lip flip and will be coming back! I've had several done by different injectors but this has been the best place yet by far. Ali takes her time in figuring out the right placement and the results show. My smile looks so natural and full. 100% recommend."
Knowledgeable, passionate, experienced
When undergoing any cosmetic procedure, it's vital that you have confidence in the facility you're visiting and the staff you'll be trusting with your health and beauty.
Flawless Faces Med Spa is a cutting-edge treatment center equipped with premium products, high-quality equipment and experienced staff. The main goal of everyone at the spa is to help you increase your self-confidence by enhancing your natural beauty – all while treating you like a member of the family.
Flawless Faces Med Spa is run by Ali Garzuzi, RN, BSN, a licensed cosmetic nurse injector with over 20 years in the healthcare industry. Ali and her experienced team are passionate about beauty and take great pride in helping clients love what they see in the mirror and walk out of the spa with confidence.
Because each client is different, Flawless Faces will tailor treatments to suit your specific needs and desires. You can even get a free consultation to ask about procedures or techniques – simply get in touch with them today to get started!
Botox and lip fillers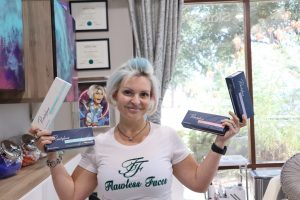 If facial lines and wrinkles are dragging your confidence down, Botox in Chandler, AZ could be perfect for you. Botox has been around for years now and is considered a perfectly safe, non-invasive procedure that offers great value for your money. Botox is highly effective in reducing the appearance of crow's feet, forehead creases and smile lines as it temporarily paralyses the muscles in those areas to stop these lines from developing or deepening. The staff at Flawless Faces are experts at conducting Botox treatments in a modern, comfortable setting and would be more than happy to help.
If you're after the perfect pout, Juvéderm, Revanesse, and Restylane are all great options to choose between. The experts at Flawless Faces Med Spa Chandler have treated countless clients with these injections in a quest to help them smile with confidence. The lip fillers lend fullness and definition to your lips, while you have total peace of mind knowing that this is an incredibly safe, non-invasive procedure.
As well as Botox and lip fillers, Flawless Face Med Spa also offers hair removal, chemical peels, microdermabrasion, facials, and more. Just call the team today to book your appointment.
More information
If you're searching for lip fillers near me or Botox near me, you can't go wrong with Flawless Faces Med Spa. To find out more, please visit https://flawlessfacesaz.com/. For inquiries, you can get in touch by calling +16026227000 or emailing [email protected].
Source: https://thenewsfront.com/lip-fillers-and-botox-in-chandler-az-flawless-faces-med-spa-has-all-your-beauty-needs-covered/
Flawless Faces is equipped with top-of-the-line products, new equipment, and industry techniques to make sure that all your needs are catered for.  Looking your best has never been so easy!
3165 S Alma School Rd, Suite 29
Chandler
AZ 85248
United States
602 622 7000