LGC Media Launches New Pay Monthly Website Design Option For Small To Medium-Sized Businesses
prime5erve
Share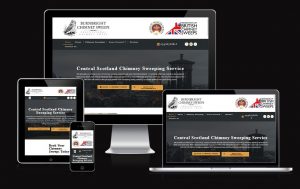 Stirling, Scotland – Operating since 2018, LGC Media offers a flexible, cost-effective, and individualised website design service to small and medium-sized businesses based in the UK and all over the world.
The company, run by a freelance web designer, Lewis Cowan in Stirling, Scotland, has now announced a new pay monthly website design option that allows businesses a professional service without constricting contracts or large upfront costs and instead offers the benefit of working one-to-one with an assigned account manager who will help you curate a website that specifically showcases your product or brand.
Lewis Cowan states, "With years of expertise, I fully understand the challenges of running a small business, and I'm committed to helping entrepreneurs succeed online. Every business is different, so I take the time to understand your goals and aspirations before developing a tailored solution to drive success via your website."
Flexible Pay Monthly Website Design
LGC Media's pay monthly website design option follows the same model as popular website builders but provides a more flexible approach and doesn't require any large upfront fees.
Lewis Cowan will use his Website Designer industry knowledge and proficiency to offer his clients a brand-boosting website design, as well as several other benefits with this new monthly subscription option, such as:
Web Hosting and Unlimited Emails
Domain Name Renewals
Maintenance and Support
No Contracts
Customisable Templates (of which the website will be built with)
Analytic Integration for Stats
Access to Free Stock Photos
Your Website will be Submitted to Google Index
Unlike other online website builders, LGC Media's Pay Websites Monthly subscription comes with a significant list of additional advantages that are intended to provide you with full access to content management, customisation abilities and the tools to increase your promotions and Google rankings.
With experience in working with a variety of businesses from different sectors, including fashion and beauty, education, B2B services, accounting and finance, blogs, photography, and construction, LGC Media has the essential knowledge on how to curate a professional business website but still offers you the option of template changes in its monthly plan – without any additional costs.
Businesses will also be able to update and add new content on their website by utilising the easy-to-use front-end visual editor that allows them to make changes, upload text and images, add videos, create promotional pop-ups, import new pages and improve their website's Google SEO.
The pay monthly website design option offered by LGC Media gives businesses the opportunity to focus on the day-to-day running of their business by outsourcing website design and maintenance to a professional company, with the bonus of no long-term contracts, that allows them to cancel or modify their plan at any time.
About LGC Media
LGC Media is committed to providing a friendly and reliable service that offers small to medium-sized businesses a flexible and affordable approach to professional website design.
Lewis Cowan uses his experience and expertise in Search Engine Optimisation (SEO), WordPress, WooCommerce, and Elementor to deliver clients a high-quality and efficient website design that is uniquely created to meet their specific business goals.
The company prides itself on working with clients on a one-to-one basis to offer customised advice and support, as well as providing an additional Whitelabel service for WordPress web design.
This service allows businesses to earn fixed and recurring income, along with the advantage of delivering extra value for their clients by connecting them with the excellent services that LGC Media offers.
More information
To find out more about LGC Media and its new pay monthly website design option or for further information about the company's other services, please visit the website at https://www.lgcmedia.co.uk/.
Source: https://thenewsfront.com/lgc-media-launches-new-pay-monthly-website-design-option-for-small-to-medium-sized-businesses/
I've been doing this for the last 6 years and have come to understand different aspects of the industry. Let's take a look at just a few of the reasons you're better with a freelancer.
Office 370, Castle House, 1 Baker St
Stirling
FK8 1AL
United Kingdom
07764840282