Share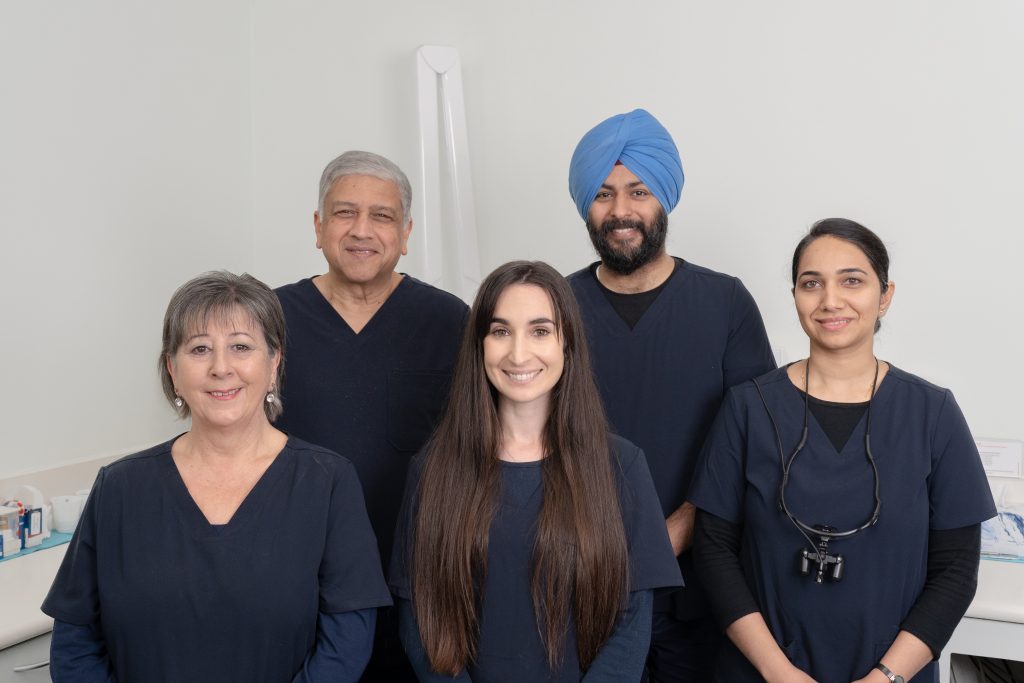 Victoria Park, Western Australia – Infinite Smiles Dental Victoria Park is excited to announce that it has recently opened to serve the Victoria Park area with a range of quality dental care treatments and cosmetic procedures.
The Dentist Victoria Park is made up of a team of experienced dental professionals who are committed to delivering personalised treatments using advanced technology to ensure a patient's comfort and satisfaction. From preventive care to cosmetic dentistry and restorative procedures, Infinite Smiles Dental Victoria Park offers a comprehensive selection of dental services that help patients achieve a healthy, beautiful smile that lasts for years to come.
An Infinite Smiles Dental Victoria Park spokesperson said, "Discover the transformative power of personalised dental care for a healthier, more confident you. Take the first step towards your radiant smile. Book your appointment today!"
Trusted Dental Care
Infinite Smiles Dental Victoria Park is a family-friendly Dentist, Vic Park that is committed to creating a welcoming environment where patients of all ages feel comfortable and receive gentle, compassionate dental care.
The dental clinic provides a range of dental services carried out by its skilled and knowledgeable team of dental professionals and offers a variety of flexible payment options to make dental care more accessible and convenient for all patients.
General dentistry encompasses many oral health services that aim to maintain and improve dental well-being. It is essential for individuals of all ages who seek comprehensive dental care.
Experience exceptional, personalised general dentistry at Infinite Smiles Dental Victoria Park that focuses on preventive treatments and routine check-ups for the long-term health of patient's teeth and gums.
Cosmetic dentistry focuses on enhancing the appearance of a patient's smile through various treatments. It is a great option for individuals who desire a more aesthetically pleasing smile.
Infinite Smiles Dental Victoria Park offers a range of cosmetic dentistry services tailored to meet patient's unique aesthetic goals, with its team dedicated to helping them achieve a beautiful smile.
Restorative dentistry is dedicated to replacing or restoring damaged or missing teeth and improving functionality and aesthetics. It is essential for individuals with dental issues like cavities, tooth decay, or tooth loss.
Invisalign suits individuals seeking a more discreet and comfortable teeth straightening option. Patients can experience the benefits of Invisalign treatment at Infinite Smiles Dental Victoria Park.
The skilled dental team will guide patients through the process, providing custom-made aligners that are virtually invisible and removable. With Invisalign, patients can achieve a straighter smile with minimal disruption to their daily lives.
When faced with a dental emergency, seek immediate treatment at Infinite Smiles Dental Victoria Park. The dental clinic's dedicated team is well-equipped to handle urgent dental situations, providing efficient and compassionate care.
Infinite Smiles Dental Victoria Park prioritises patient comfort and aims to alleviate pain, address the underlying issue, and restore oral health as quickly as possible.
Dental implants are artificial tooth roots that provide a sturdy foundation for replacement teeth. They suit individuals with missing teeth who desire a long-lasting and natural-looking replacement.
Infinite Smiles Dental Victoria Park offers reliable Dental Implants Victoria Park that effectively restore a patient's smile with advanced techniques and durable tooth replacement options.
More information
To find out more about Infinite Smiles Dental Victoria Park and its recent opening in Victoria Park, please visit the website at https://infinitesmiles.com.au/.
Source: https://thenewsfront.com/infinite-smiles-dental-opens-to-serve-the-victoria-park-area/
At Infinite Smiles Dental Vic Park, we are passionate about providing comprehensive dental care in Victoria Park. Trust us to keep your teeth and gums healthy now and in the future.
3 Leonard St
Victoria Park
WA 6100
Australia
0893611176
https://infinitesmiles.com.au/